Today I made a cake with
yomimashou! It's for a Valentine's contest. She did the making and I did the design~
chiachiaamichan was supposed to be here too, but she was sick. T___T;; I hope she feels better! But anyway, here is our masterpiece!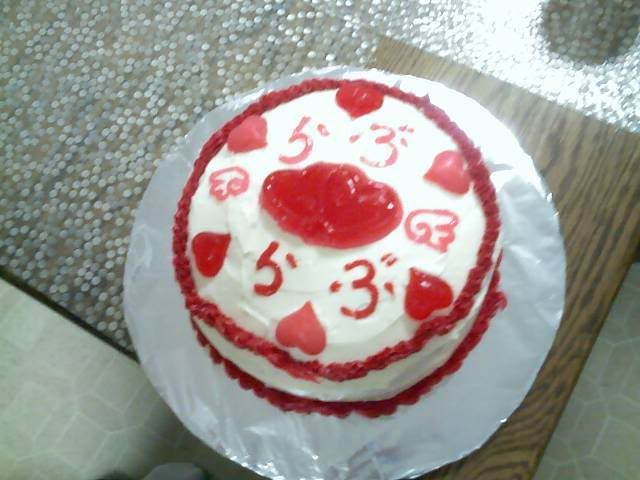 So, it's a two layer white cake with vanilla frosting. The writing and edging is store-bought stuff, but we made the candy glass by hand. We put candy glass stuff in my chocolate molds, which was somewhat unfortunate, but worked out in the end. Then, we stuck 'em on there (and are hoping no one bites into them XD;;) and wrote "Rabu Rabu" in hiragana since it's for valentines day, and the wings are for effect. Don't they make it awesomely CLAMPish? XD;; I felt like Sakura or somehting. Yes. Oh, and the candies are vanilla flavoured!

In other news, wtf CLAMP at that Kuro/Tomoyo in 182. Though Fye with his sexy shakujou-scythe on the cover was hot.

Oh, yeah. And. Now I'm iced in. Cool stuff. I had to borrow clothes and stuff. And a feel like a loser.