Apparently, there's going to be a live-action Saiyuki stage show?! AND THE ACTORS ARE REALLY SEXY?!

Found the information at this post at the
saiyuki community (the post is friends locked, so you have to have joined to see it). I wanna see it so bad... TT____TT;;; I hope there's a dvd or it gets put on YouTube or something! That would be simply excellent.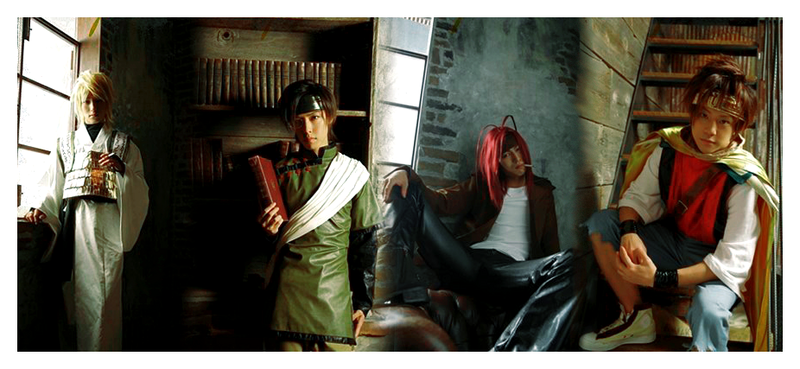 Image courtesy of
dawn_icons2!

Aren't they just TOO SEXY?! Apparently, Hakkai's actor did Atobe in CinePuri... XD;;;;; And I think Sanzo is super super pretty... Hee! I hope more images come out soon.

...and now off to write more Hazel mpreg :D