So, like everyone else, I, too, will post photos from my new dorm room. It's really quite nice and spacious, if you can forgive the bunked beds... -____-;; Anyway, if anyone cares to see, here it is.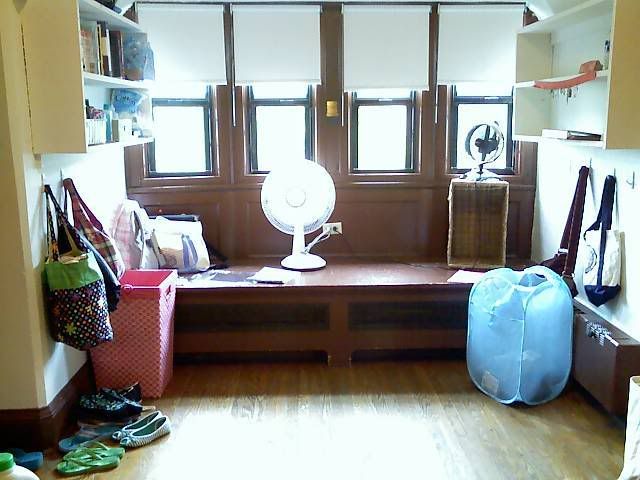 This is the view walking in the door. You can see our lovely window seat and our window with a beautiful room of Thomas and some trees.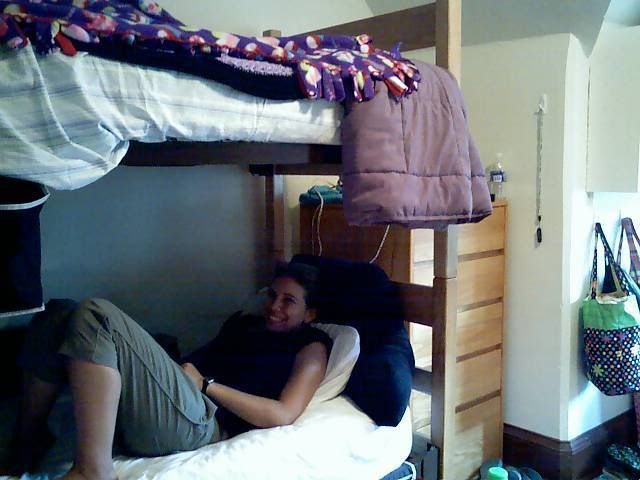 To your left, as you enter the room, are our beds. My roommate,
webeki, is on her bed, and mine is the top. If you look, you can see my Jill blanket, among other things.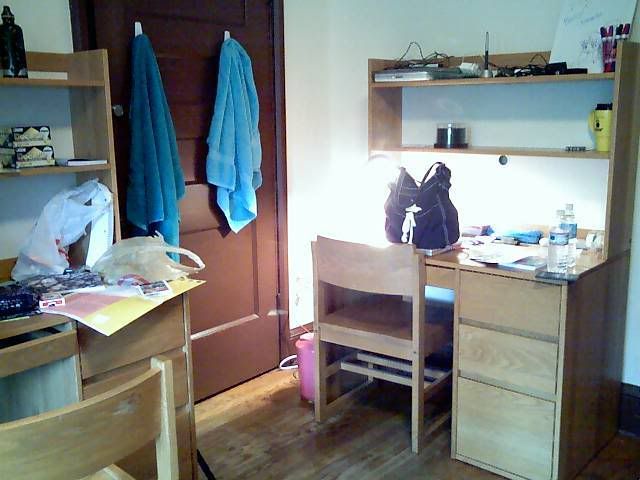 This is my desk area, on the right of the door. It will be more pretty and less messy later... hopefully. You can't really tell, but that's Niles drawn on the white board. XD;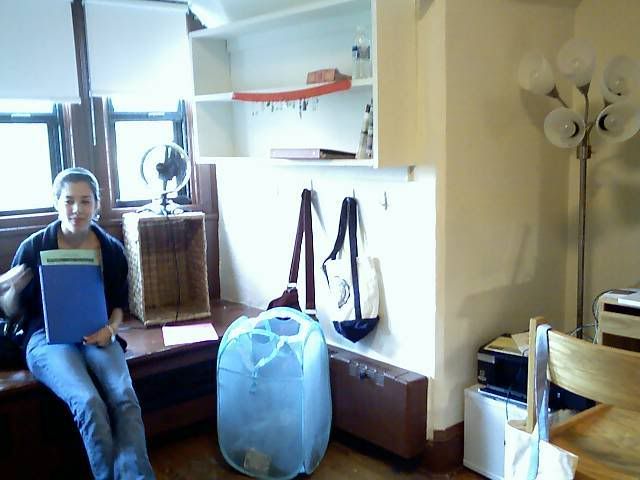 Back to the window, showing off
webeki's excellent lamp and her bookshelf and
9kinds XD;

It looks cleaner now than it did when I took the photos...

In other news, everything is all set up with my classes and I'm signed up to work in Erdman, though I'll get my hours later. Things are finally settling down... We need more fans though... ugh.

I got V's package in the mail today, and the armbands look beautiful! I think I may try to throw on Tokitoh again later and take a few more pictures. We'll see.

[EDIT]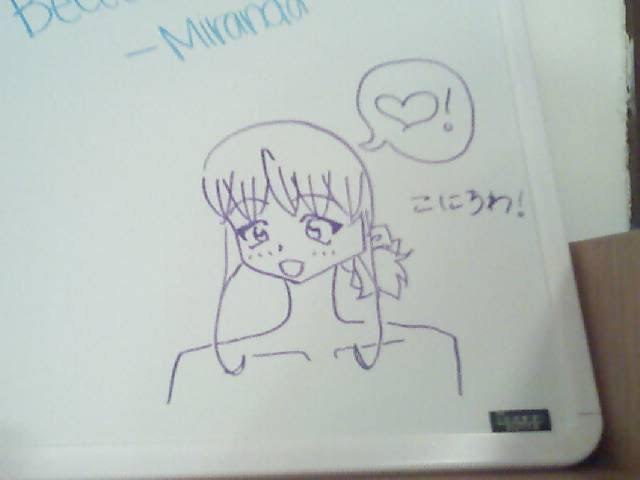 Before you say anything, I know my Japanese handwriting is atrocious, and I know I don't know kanji. stfu. It was just for the picture before I erased it.