Those of you who put up with my strangeness on a regular basis may have noticed that, in my writings, I have invented two friends for Mokuba to spend time with at school (because, you know, Seto doesn't let Mokuba have friends otherwise. XD;) These friends have grown on me over time, and, because I love them so, I have FINALLY given them appearances! I think I might give them something along the lines of their own story sometime soon XD;;; But anyway, if you care:

Mokuba's bffls!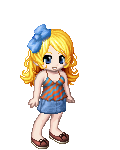 Maeda Yumi! Yumi is short for her age, and usually very enthusiastic about life. She is always vociferous about her feelings and complains a lot in extreme weather or at the thought of exams and tests. She sometimes struggles in school, but, seeing as she is rather nosy, is in the school newspaper club. Her favourite food is potato chips (though she often worries about getting fat) and her least favourite food is natto. She enjoys reading shoujo manga and fashion magazines.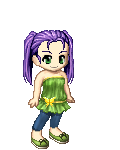 Inoue Noriko! Noriko is tall and slender, with longs legs, and tends to be more serious than Yumi. She thinks things through and tries to be logical, rather than overly emotional. She does well in school, and is in multiple sports clubs, such as basketballand volleyball, but dances outside of school, as well. Her favourite food is takoyaki, while she dislikes most sweets. She enjoys watching sports (especially baseball) on TV, but has a soft spot for classical ballets as well.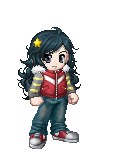 And Mokuba, of course. XD;;; I made him fabulous, because if he did spend time out of school with Yumi and Noriko, they would totally dress him up all fabulous and things. XD;; I particularly like his star hair clip, because I associate tanabata-type things with Mokuba :D

Bet you weren't expecting something so detailed with gaia avatars, were you? XD;;

ALSO. I got some bangin' kids' fake uggs. YOSH.