This is a post about Ghetto Kaiba, Kaiba Seto's green-haired alter ego.

[Warning! Image heavy post!]

Ghetto Kaiba!!

Ghetto Kaiba really scares me. Here are my reasons: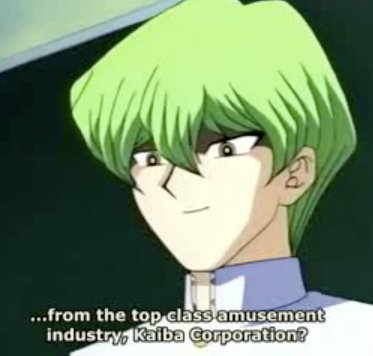 Is that a smile?!



Did he just say "Douzo Yoroshiku?!"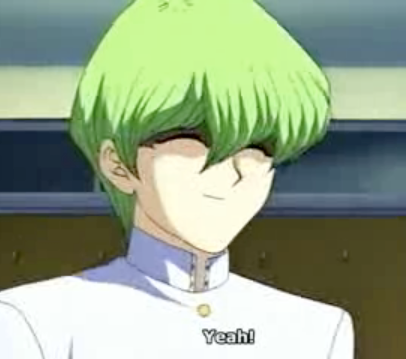 WHAT IS THIS HAPPINESS?



「ゲームが大好きです!」Uhhh right.

Also, Ghetto is totally hitting on MEGA-SHOTA!Yuugi. Proof: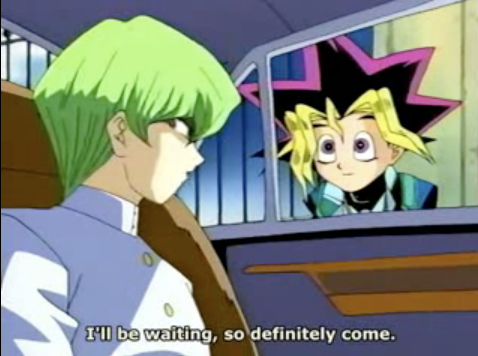 Oh wait, that's not hitting... that's just downright sexual. My bad.

ALSO. You thought Seto lived in the KaibaCorp building, didn't you? You didn't think he stayed in the mansion Gozaburo raised him in... and of course, you didn't think he WENT OUT AND BOUGHT A NEW MANSION.

BUT HE DID!!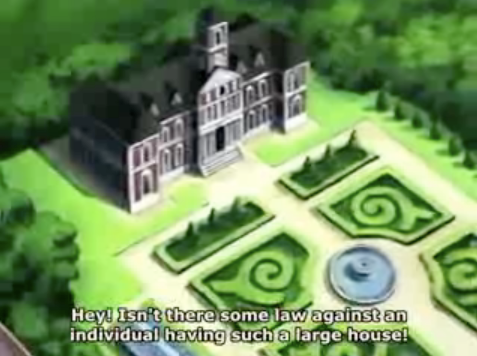 Also. Why does he wear a white uniform and no one thinks this is weird? ALSO why do they refer to him as the "heir" to KaibaCorp? Isn't he, oh, I dunno... THE CEO?!

[EDIT] Ghetto is also ridiculously OOCly polite when he's pretending to be nice here. Which is out of character in and of itself, because Seto never pretends to be polite. XD;;;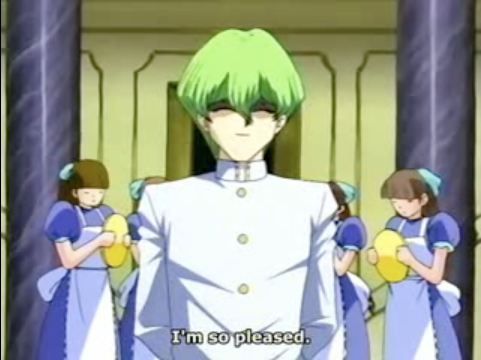 Look at how nice he's being! Also I'm pretty sure he says "sugoi" a couple times in here... XD;



He's bowing. And saying "Onegaishimasu." wtf.

And then...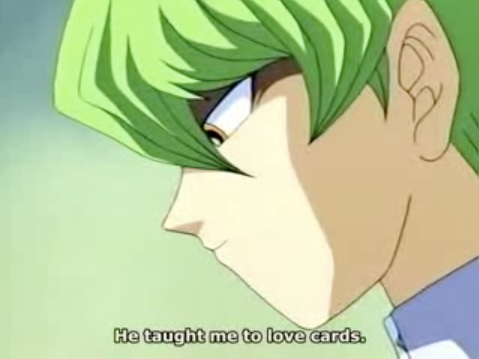 This cap is just gay. XD;;;

Ghetto is also much more woman-friendly than Seto. Even if he is just as gay and still probably fucking his little brother.



Lookit those maids he keeps around. It's like he's trying to be Noa or something. Maybe the animators thought of Noa because they were like "lol let's bring back someone with green hair and a white uniform!" Maybe when Noa grew up he would be ghetto... Actually, I can kind of see that O___o;; Because he's more conniving than Seto is probably has more anger management problems. XD;;;;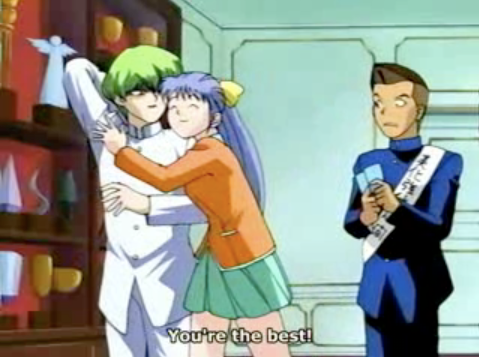 Also, MIHO MIHO MIHO the MIHO MIHO-chan loves him because he's a bishi. ALSO in this part they're talking about tickets to "one of the many Kaiba amusement parks." However, Kaiba Land opens after Battle City in Duel Monsters. WE LOVE CONTINUITY.

Speaking of continuity, I like how he finds out about Blue Eyes [White] Dragon in this series, then ENTIRELY FORGETS before the next series. I mean, yes, I know they're not actually related, but COME ON. We could have TRIED for continuity's sake. The first episode of Duel Monsters is like a weird little recap or something XD;;;

Ghetto is also full of sexual remarks. Like the "everyone came" comment, and of course, my favourite:


YES. YES IT IS.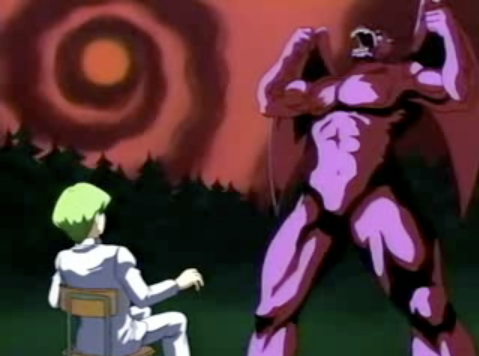 And I don't know why, but this amuses me. I think it's like the duel monster is going to give Ghetto a lapdance or something. XD;;

Ghetto is also filled with pimptasticness. Seeing as his name is Ghetto.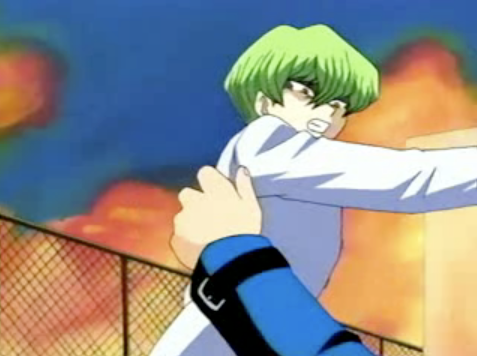 See how he bitchslaps Yuugi with his briefcase? That's pretty darn pimp.

Ghetto is also very short.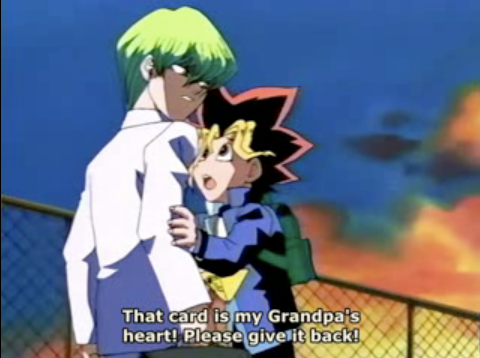 Case and point. Yuugi comes up to like his chin. ...either that or this is a weird shot XD;;



We were speaking of timeline earlier... and this makes me think a little bit about timeline. Like, Yuugi is like MAJIK and Ghetto's like :O I should make holographs to make it look like MAJIK!! XD;;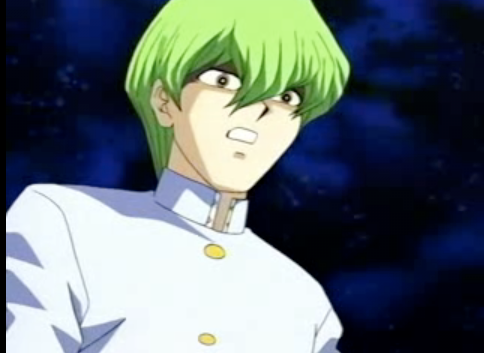 SURPRISE BUTTSEX!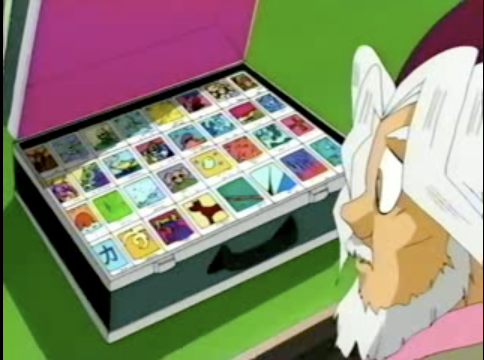 Also. Ghetto's metal briefcase is not as cool. But he does have a card (bottom left corner) proclaiming "KA" XD;;;

However...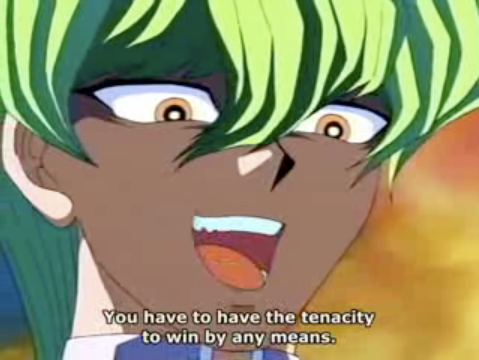 LOOK A BRIEF MOMENT WHERE SETO AND GHETTO OVERLAP!

But yeah. They definitely talk about Seto being like "the next president..." which is TOTALLY out of whack, because KaibaCorp should still be a weapons company. Lulz. We ♥ continuity!

...

That is all. XD;;;

[EDIT] ACTUALLY IT'S NOT ALL.

For your entertainment:

GAY.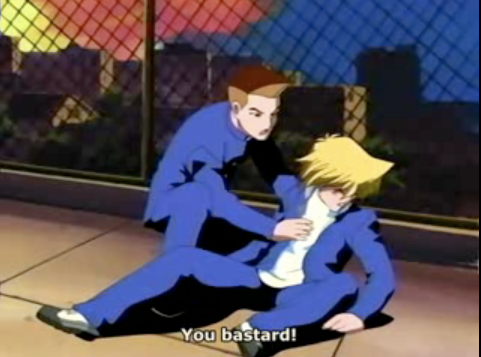 Honda is finally figuring out how to be more gay!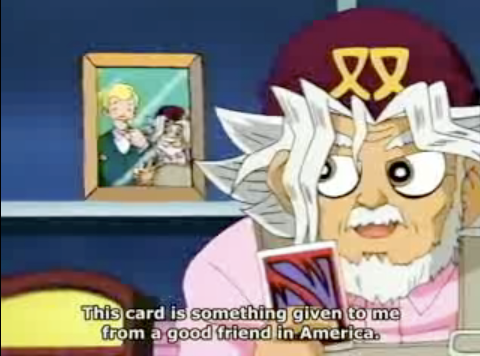 Jii-chan loves Blue Eyes [White] Dragon because it makes him think of his lover, Arthur Hawkins. YAY JIISHIPPING. XD;;

Okay, really. I'm done.