See the scarf in this picture?
Does it look anything like this here scarf?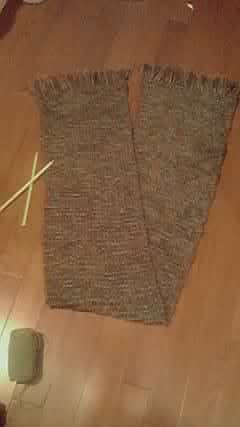 THAT'S BECAUSE IT IS.
YES, THAT'S RIGHT. THAT SCARF I WAS KNITTING FOR WASSHI?
HE WORE IT TODAY.
*___________*
I made that scarf. I touched that scarf. I tried that scarf on for size.
And Washio Noboru wore it/may still be wearing it at this moment.
FUCK.
(...haha, the lighting/quality of my cell phone camera is so bad...)