Time for Kit to post more caps, that's what time it is. SO BRACE YOURSELVES.



We're starting off with some Golden Pair just because I think they're cute. XD;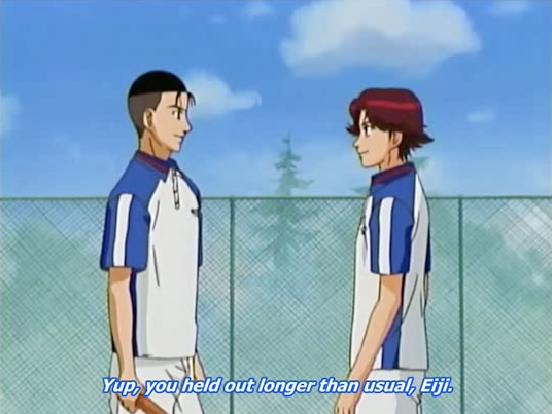 This seems kind of sexual... but I can't bring myself to make a joke about it because Golden Pair are sweet and innocent and their babies come from storks.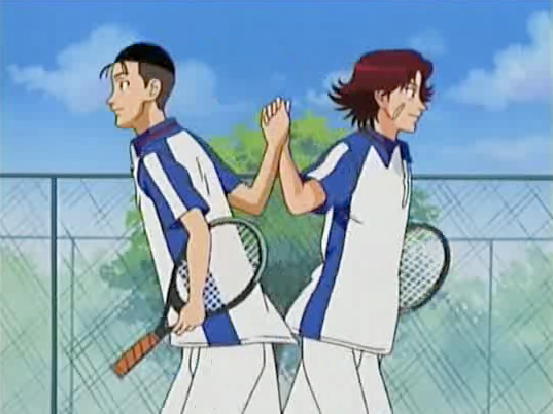 It looked to me like they were dancing or something. XD;;;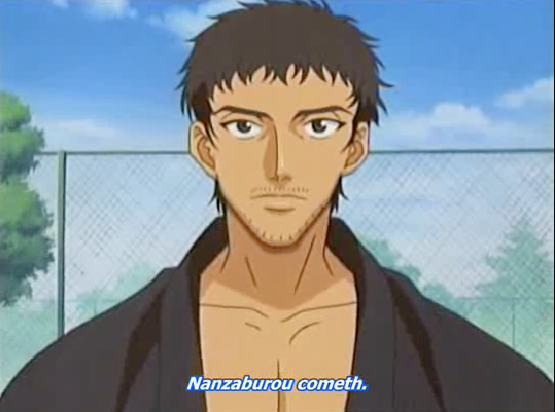 ...cometh?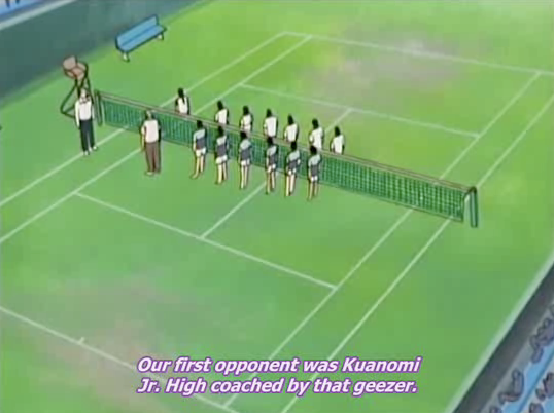 It strikes me as odd that things were so different when Nanjirou was a kid. I guess it was a long time ago, but why would they play on grass courts instead of hard courts like they do now? (Look, you can tell it's a grass court in the cap.) Grass courts are a lot harder to maintain...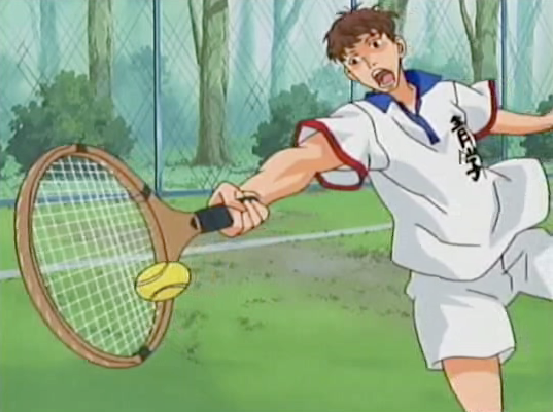 Also, they have ye olde racquets. You can see the grass court better in this cap. Also the ugly old Seigaku Regular uniforms. XD;;;



I GOT JIMMIES!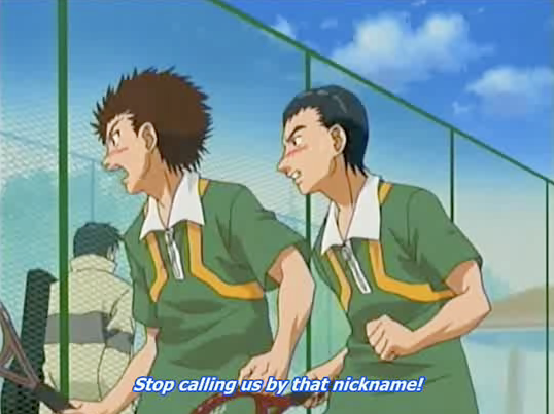 The Jimmies don't like being called that, though. XD;;; Why are they called that, anyway?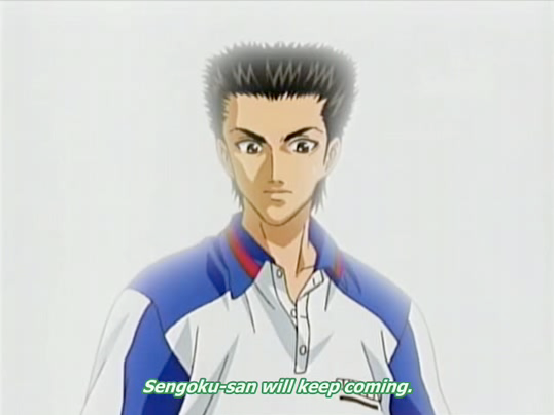 He just keeps coming, does he, Momo?



HE'S VERY HARD.



Err... wtf is Akutsu a model or something? What's with the pose?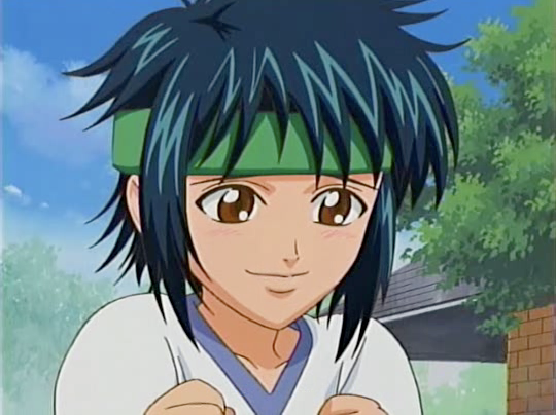 He has an adorable shota boy though. Shh, I know, technically, at 15, Akutsu could technically be a shota boy, too. But Dan is particularly shota XD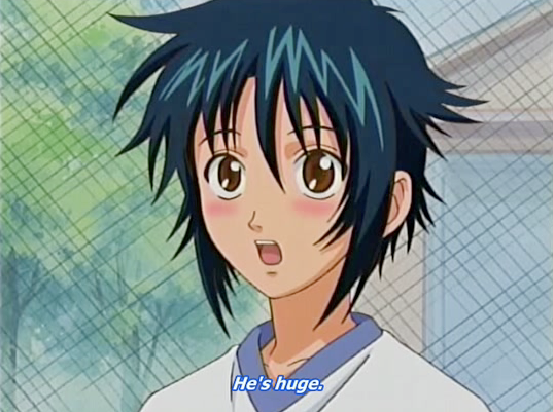 YES HE IS.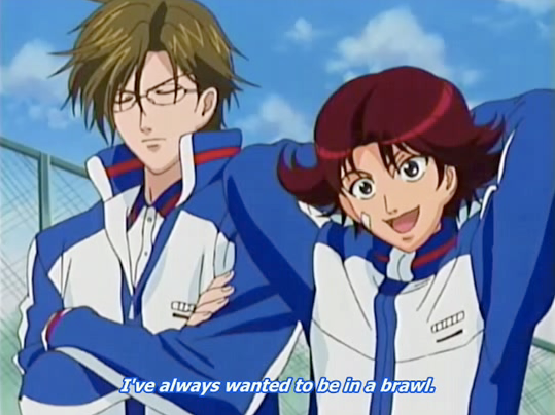 Eiji wants to be a badass... and fails. XD;;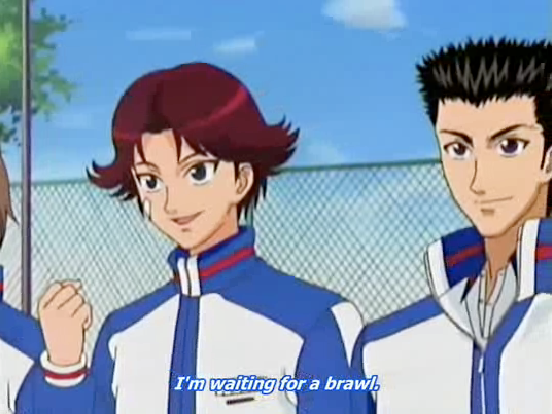 Either that or he thinks they should make Super Smash Brothers TeniPuri (which they should XDD)



"SHOW ME-- oh wait, we're in public..."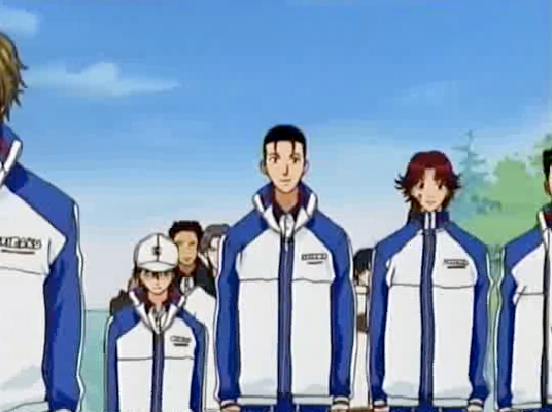 YOU CAN KIND OF SEE PART OF ATOBE'S HEAD IN THIS SHOT.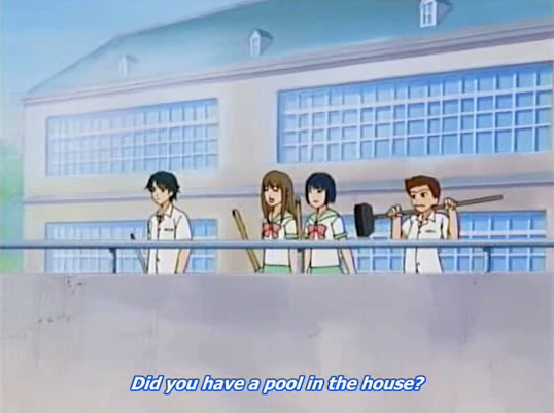 Everyone has houses with pools inside... IN AMERICA!!!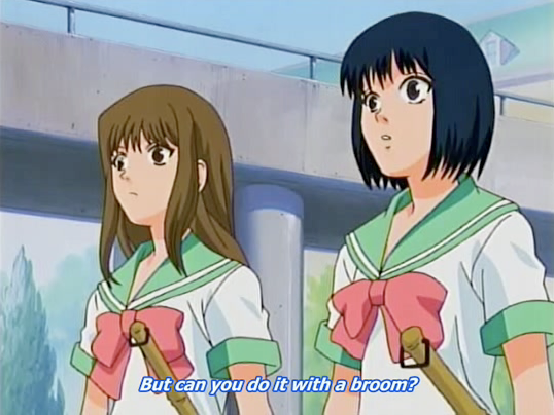 Ryoma can do it with a broom.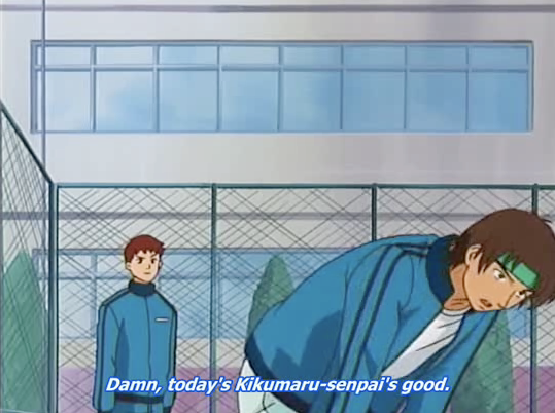 I was discussing with
yomimashou yesterday how Arai was really just not gay enough, and that's why he couldn't be a Regular... and then Eiji surprise-buttsexed him! JK, Eiji would never be seme. XD;;;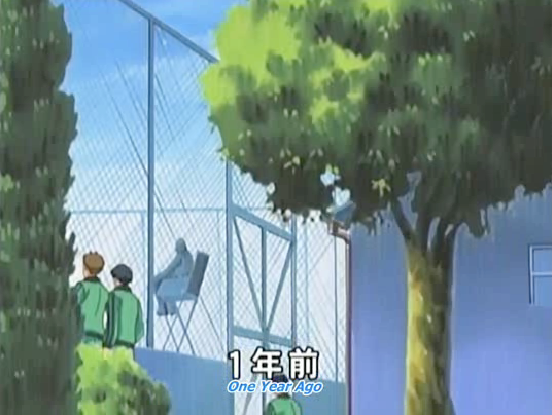 Apparently, the non-Regular jerseys used to be green, hence Inui's tacky green pants. But like. Why is Seigaku the only school with a special Regular jersey, srsly? No other school has one. XD;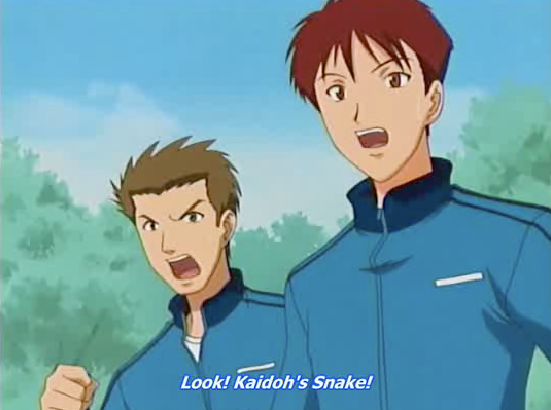 This still amuses me, 2 seasons later. XD;;;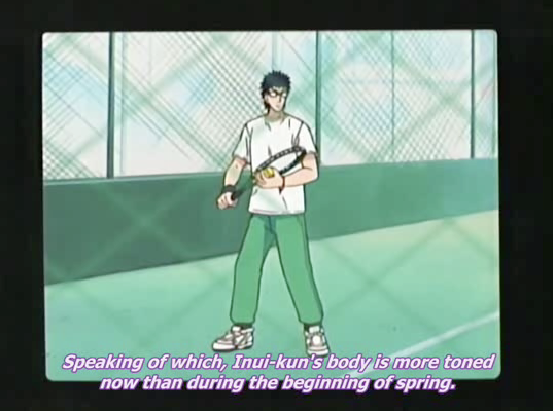 HOW CAN YOU TELL??



It disappointed me that this song had less basis in the show. XD;; I capped it to prove that that line does exist in the anime as well, however. XD;;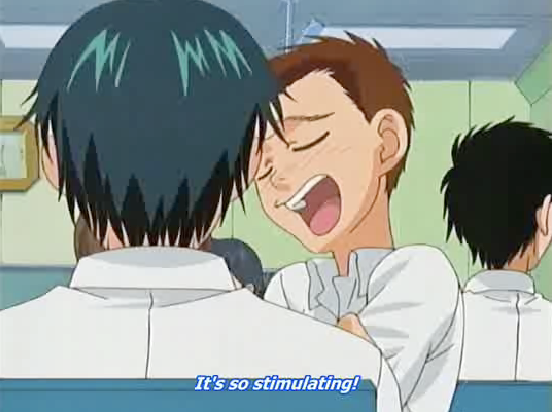 Horio is stimulated.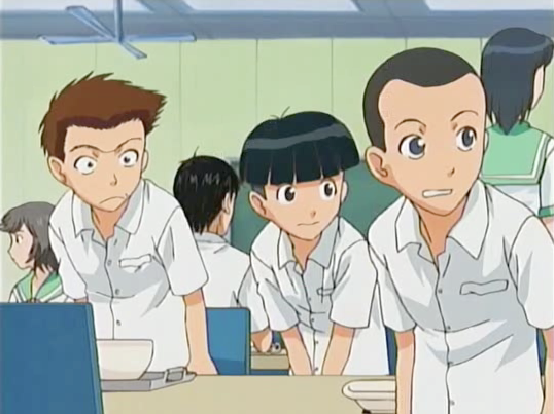 Okay, Kachiro is officially a woman. XD;;; For those not familiar with Japanese culture, men usually bow with their arms at their sides, like Horio and Katsuo are doing. Women usually bow with their hands together, like Kachiro is doing. XD;;;; wtf Kachiro.

Prince of Tennis. Y so amusing.