Well... you should have (not really had any way to have) known it was coming!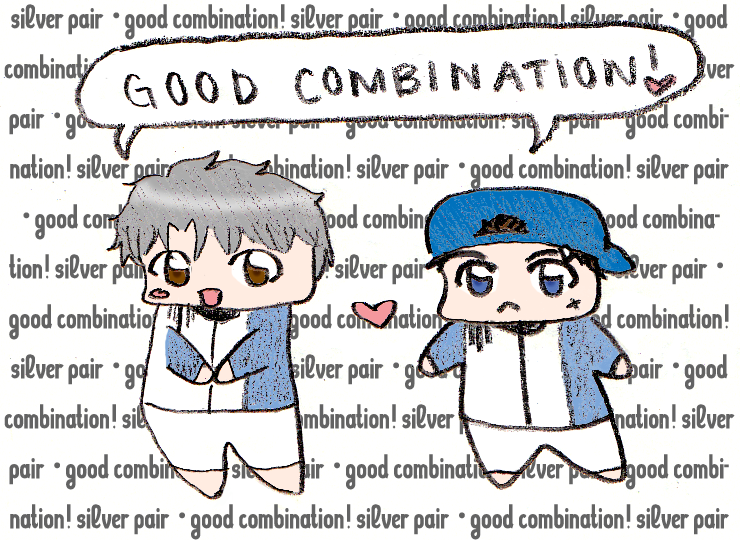 This was originally doodled in my Japanese workbook... XD;;; I draw doodles like this to make
britkit27 giggle. But I really liked this one, so I decided to scan and colour it. XD;;;

And as an omake, I present you with: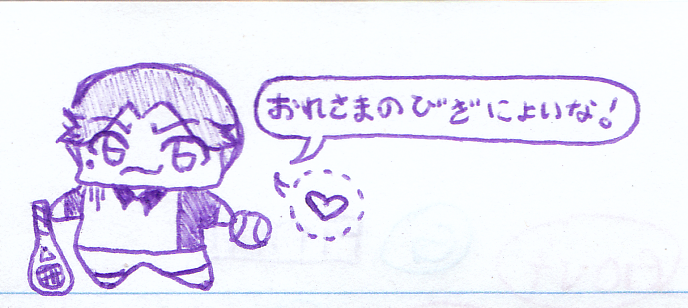 "Ore-sama no bigi ni yoi na!"

...

In other news, Koike-sensei made me sing in Japanese today... alone. Rather, I sang Shimokawa Mikuni's "Alone," alone. XD;; It was really nerve-wracking...