I'm like, wayyyy too busy and stressed right now for a real post, but I drew a little something in Dance History today!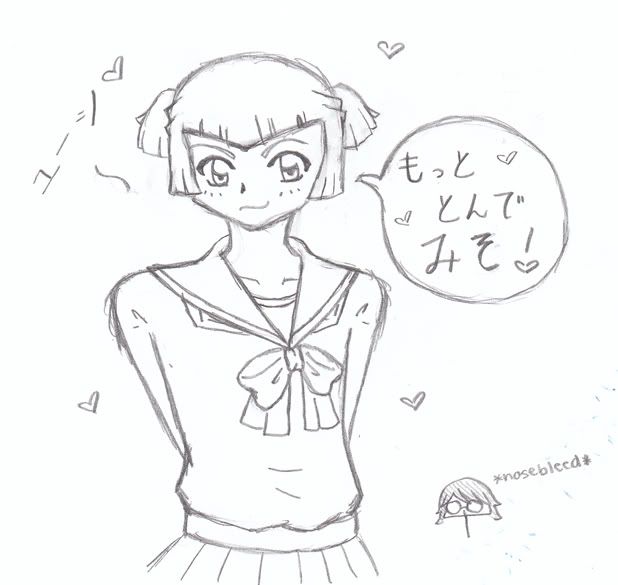 Look, I included his real catchphrase this time. XD;;; For those of you who can't read it, the Japanese says "Motto tonde miso!" and then "Yuushi ♥" on the side. XD; According to
chiachiaamichan
, who's being my Yuushi currently for an RP, this would "definitely lead to sex in a storage closet."
And yes, I know Hyoutei doesn't have fukus. He stole it from Sakuno or something. XD;;;;
...
Now back to me killing myself @______@
Current Mood:
amused
Current Music: Oshitari Yuushi//Valentine Kiss