Basically, the moral of this post is that
moonlightlady14 is amazing.

She drew this on my mirror while I was packing.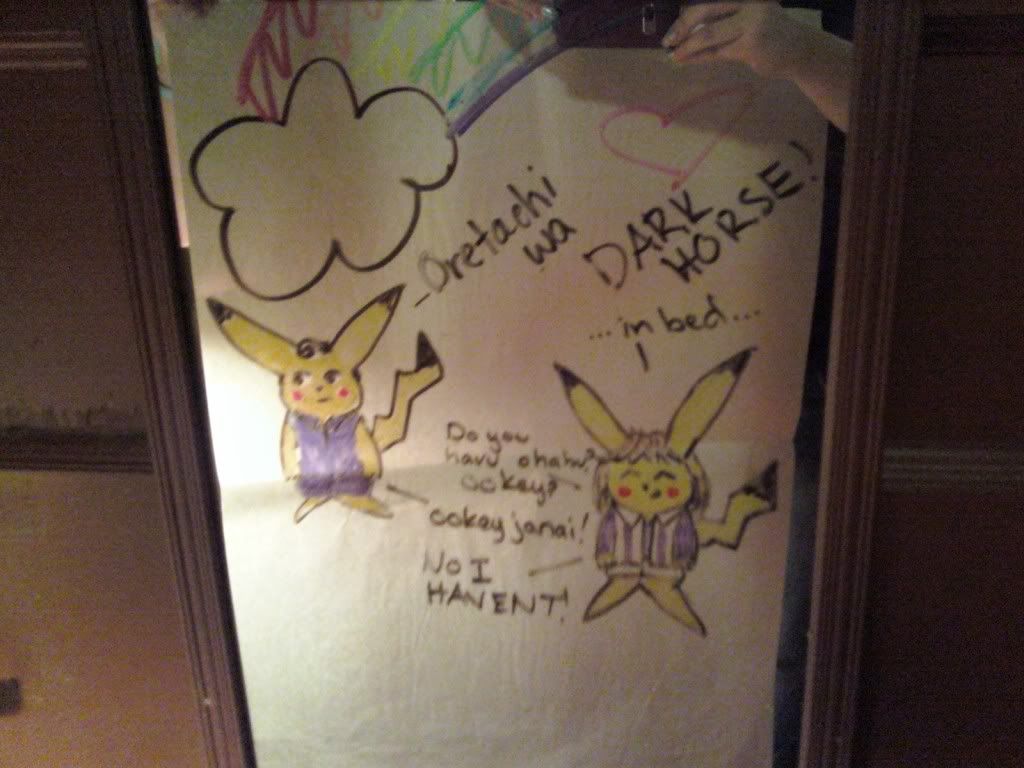 If you can't tell, it's HIGACHU!! Kitechu and Blondiechu to be exact. And, in case you can't read what it's saying for some reason:

Kite: Ore-tachi wa DARK HORSE!
Blondie: ... in bed...

Blondie: DO YOU HAVU OO HABU? Ookey?
Kite: Ookey janai!
Blondie: No I HAVENT!

Because everything Higa says is sexual. EVERYTHING.

[EDIT]
moonlightlady14 wants me to remind you that they're under a rainbow and surrounded by pink hearts. XD;;; I WONDER IF THEY'RE GAY.