So, Shin PoT chapter 6 and 7 scanlations are available
here
.
... a few things.
1) I'm better at Japanese than I thought I was. The one that I actually bothered trying to read (parts of chapter 7) I actually got most of it (that Niou's leg was a trick, calling Yagyuu the real Petenshi, Golden Pair's flashback about it being the last time before graduation, Eiji's concern about not being able to play doubles anymore, etc). It was just a lot of work. XD;
2) The parts I didn't bother to read, and thus were new to me this time around... AWWWW. The two panels of Dirty Pair were just... really aww. Yuushi actually shows signs of being sweet. It's... aww.
3) KONOMI YOU BETTER FUCKING FIX THIS YOU BASTARD.
This is all.
[EDIT]
Unrelatedly: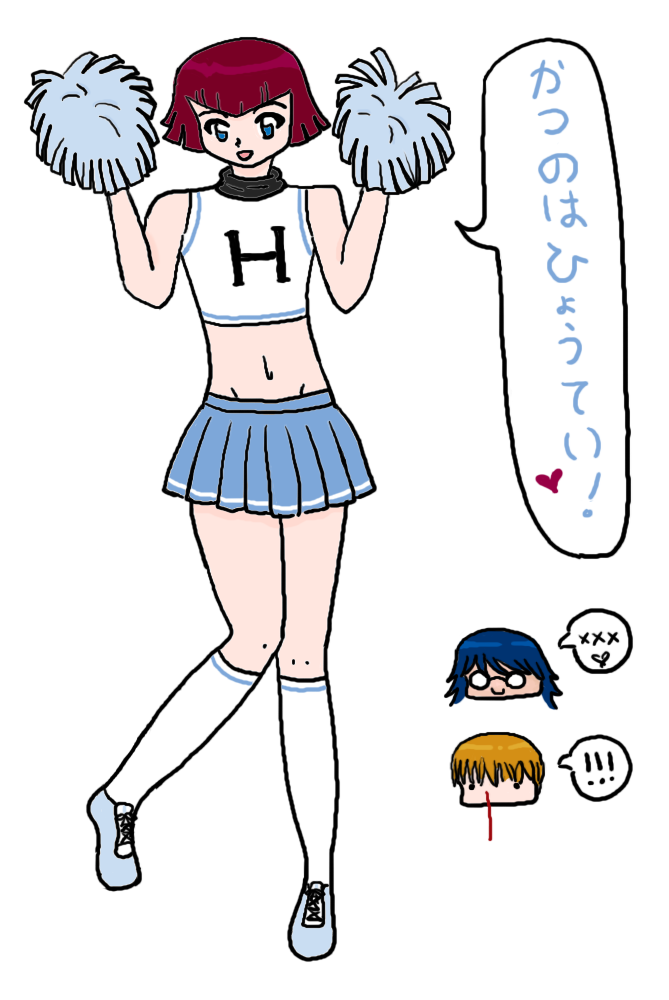 britkit27
and I were talking about the cheerleader uniforms...
And this happened. XD;;;;
Current Mood:
indescribable
Current Music: Tenimyu Seigaku Fourth Cast//On My Way