Well, I'm going back to school again. I guess that warrants a post... I feel like it does, since I posted about it last year. I don't have as much to say, though. XD;
I'm feeling kind of torn. I mean, I really want to go back and see Kayla and Elizabeth and
britkit27
and
moonlightlady14
, but at the same time, I'm going to miss being home, and my high school friends, and my animals. I don't know. I'm sure it's just that transitional phase, that always throws me off, but I'll be fine, in the end. I'm looking forward to most of my classes, and to my new room and everything... But I'm also worried that my new room is going to be small @___@; Damn my indecisive emotions.
But... I decided to make it a tradition and paint my nails today!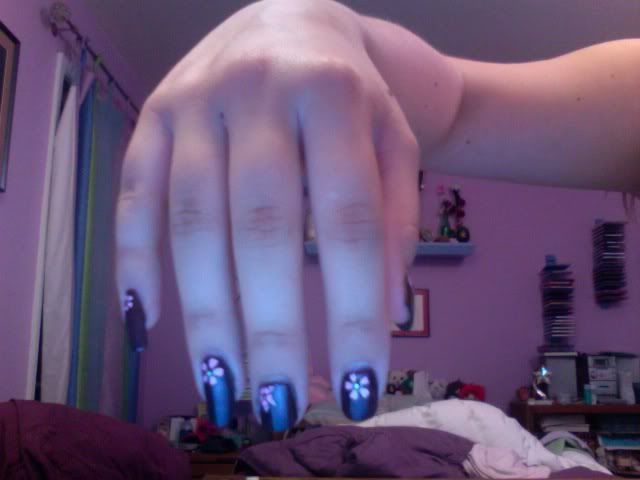 Of course, they match my outfit.
And... I don't have much else to say. :<
What happened to all the productive stuff I was supposed to do this summer?
*rolls away*
Current Mood:
nervous
Current Music: Tenimyu Hyoutei//Season