I made art today! Or rather, I made art like 3 months ago and just got around to finishing it XD; Because...

I GOT A FUCKING COPIC MARKER TODAY!!!

Yes, that's right. I payed $6.49 for it, but I own it and it's skintone and beautiful. So, I finally finished this! Yay!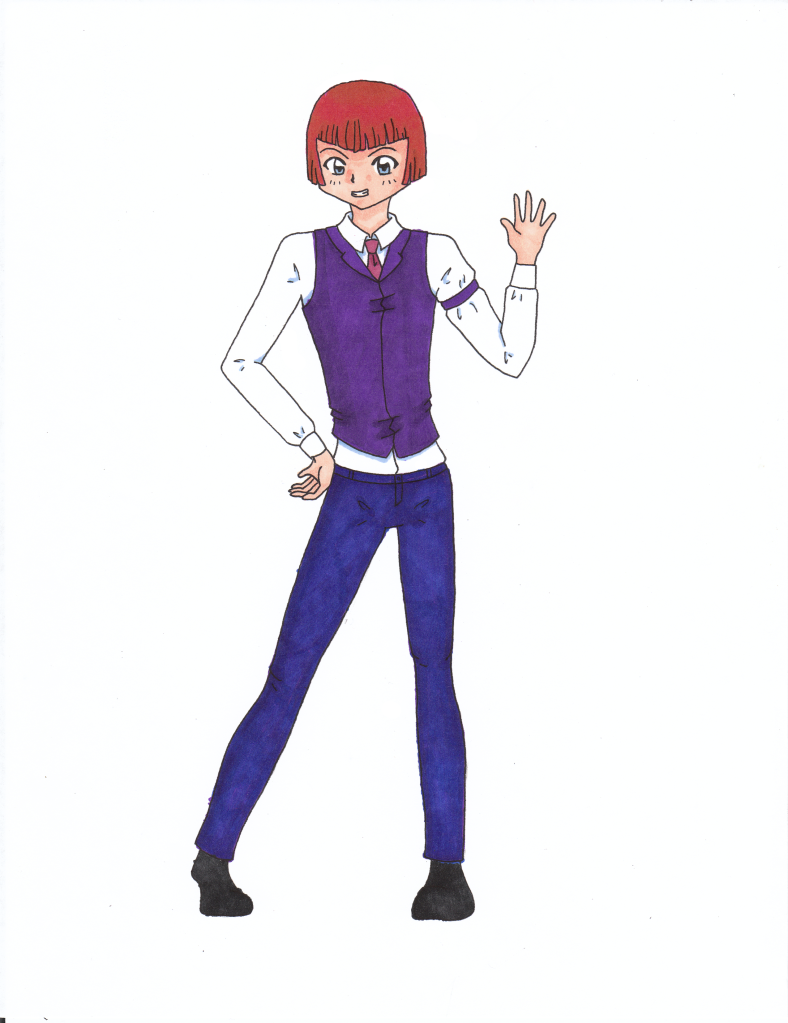 It's Gakuto from
lion_crest! The scanner ate his skintone alive, so I had to play with it in photoshop, and his hair got all washed out... But oh well. It's obviously not the best thing I've ever drawn and it was my first try at Prismas/Copics in a very long time, so... yeah, the colouring is actually kind of shitty. But... here it is, anyway. XD;; Hopefully I'll get better at it :D

OH, YEAH, AND
pergamond IS COMING IN HALF AN HOUR!!!!!