First and foremost, my
archive
and
JE fic archive
are up to date! So... if you want, check it out? :D;
Secondly,
yomimashou
are really irresponsible and bought tickets for the Nagano Hey! Say! JUMP concerts! And better yet, we got ARENA SEATS!! The 3rd-floor stands were going for around ¥26,000 and the arena seats for ¥30,000 so... why
not
get arena seats? This is going to be my first show in the arena, so I'm really excited!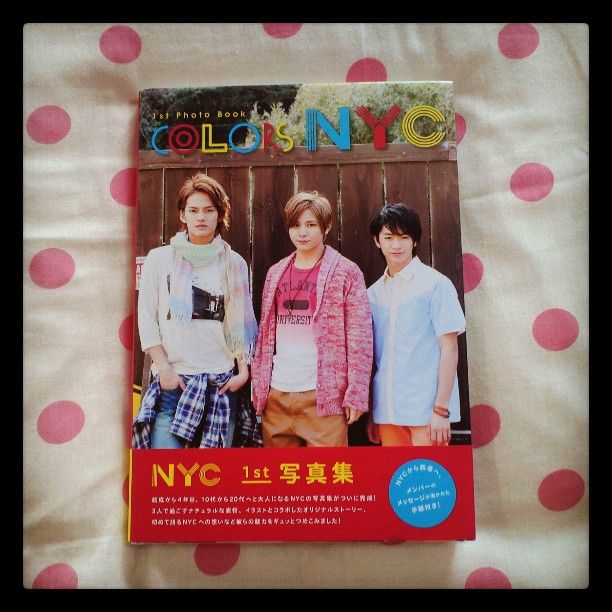 Third, I got the NYC photobook! I'm really excited to see the three of them working together even if it's just something small. The book is way nicer than I was expecting, way nicer than any other Johnny's photobook I own, and is hardback and about twice as thick as my Sexy Zone and Hey! Say! JUMP photobooks.
The photos are really nice too. All in all, a worthwhile buy!
Less than two weeks until I head back to America for two weeks... I hate the stress of traveling. @____@; Also packing. Someone pack for me. @______@;
Current Mood:
sleepy
Current Music: Hey! Say! JUMP//Come on a my house