In my continued efforts to change my layout, I made a bunch of friends-only banners! I was having trouble deciding what I wanted, so I made way too many |D; I've since chosen one for myself and am not posting it here (obviously XD) but I figured someone else might be able to get some of the ones I didn't decide to use! So... enjoy~
[7] Friends Only Banners
[7] Sexy Zone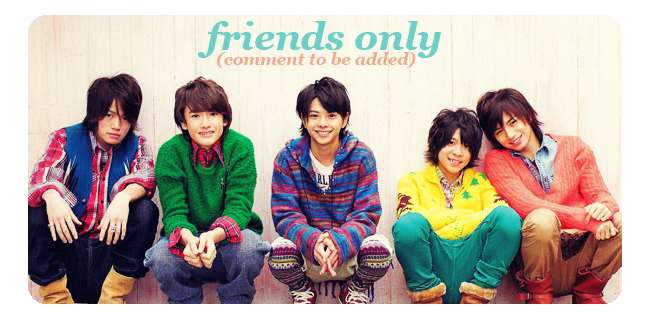 one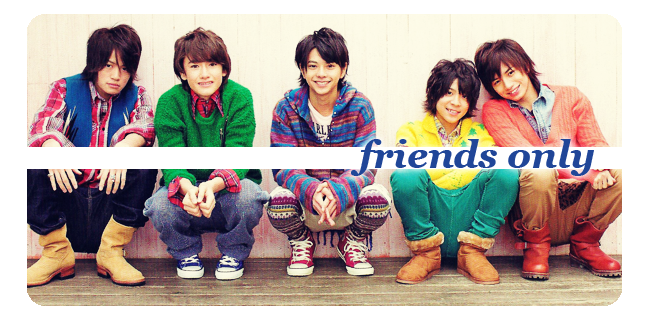 two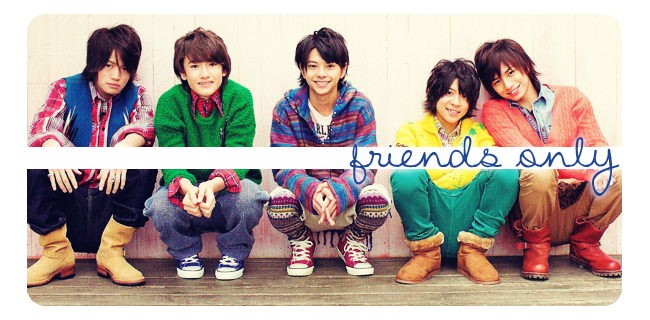 three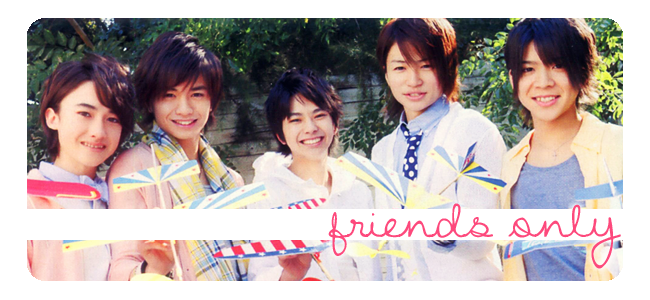 four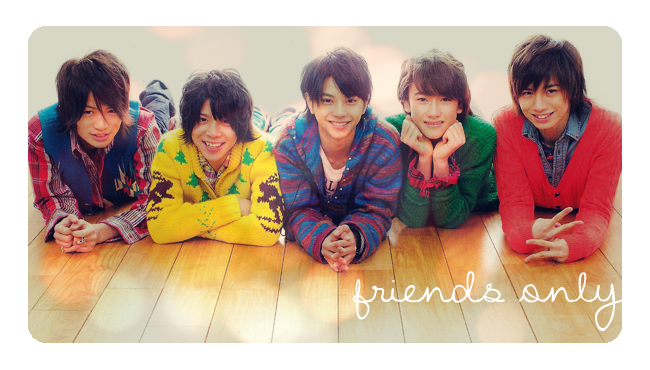 five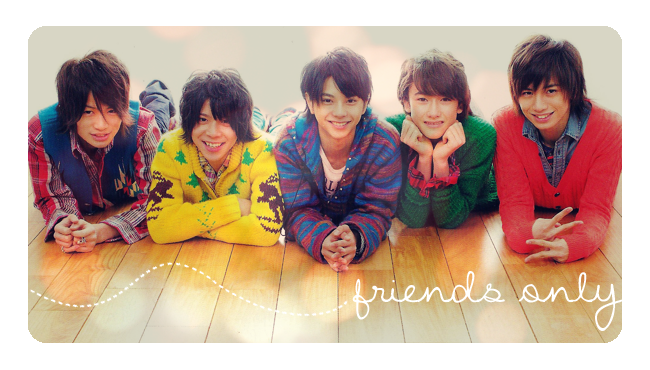 six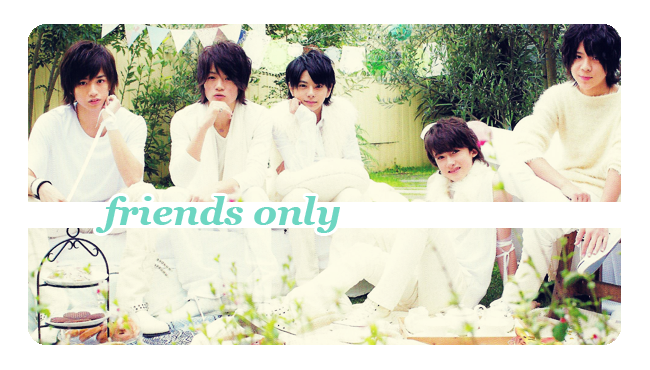 seven
Note: The images on my LJ are resized slightly smaller to fit with my layout. If you click the link beneath each one or click and drag the image to your URL bar, it will come up around 650 pixels in width, which is the full size. ^^
Please:
♳ Credit me on LJ or in your profile if you use one~
♴ It's not necessary, but I really appreciate comments!
♵ Please don't edit them in any way.
♶ If you resize them, please make sure you keep the aspect ratio the same.
♷ This seems obvious, but please don't claim that you made them.
Current Mood:
artistic
Current Music: Sexy Zone//Suki Sugite