In the continuing saga of "I spend all my time and money on Johnny's," I went to see the Bad Boys J movie again yesterday, and enjoyed it just as much the second time~ I have a plot summary mapped out, so I'm hoping to get that written up tomorrow!

Also, I played the KisuMai kuji at 7/11 yet again (or rather,
yomimashou did it for me, because I have awful luck and she's an ace at kuji) and somehow managed to get... the giant Tama-face poster. I just. I can't stop laughing about this. XD It's so ridiculous! But I'll probably end up hanging it up, anyway. It's called a "~tapestry." What's classier than a Tama-face tapestry?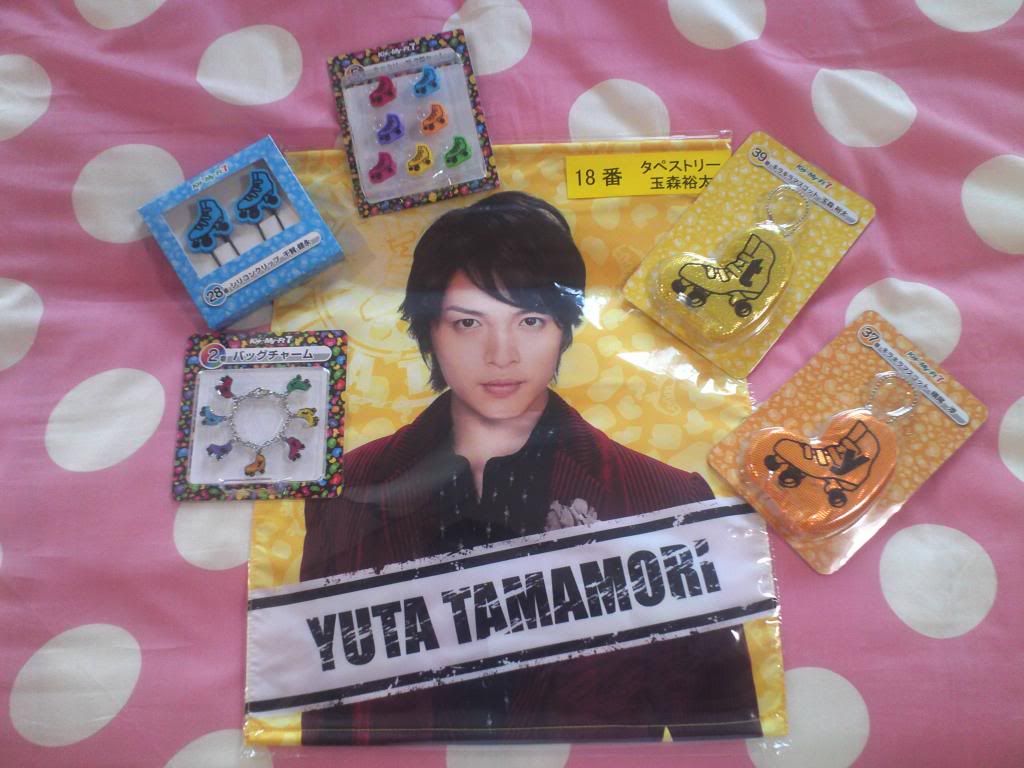 This is all the 7/11 kuji stuff I've won thus far~ A Tama keychain-mascot-pouch, a Yokoo keychain-mascot-pouch, Senga oversized paperclips, a set of 7 clips, the bag charm, and the beautiful Tama "tapestry" XD;; Ah yes, this is clearly a good use of my money.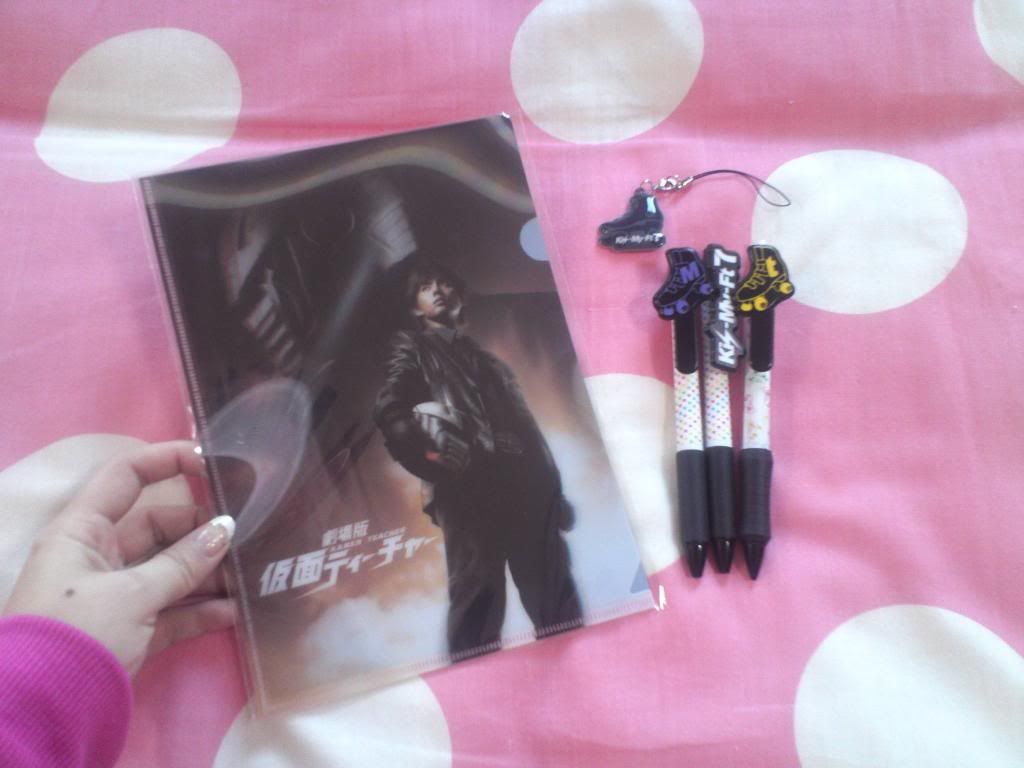 And here's some more KisuMai stuff that I've gotten recently. The strap, pencils, and pens are bought for 7/11, and the pencil has an adorable rollerskate pattern~ I got MiyaTama pens, ahaha~ And then
yomimashou and I bought movie tickets for the Kamen Teacher movie and got this beautiful holographic Fujigaya (Araki?) clearfile. Yes, you read that right. HOLOGRAPHIC FUJIGAYA FILE. Who on earth wouldn't want that?? I have no clue what I'm going to do with it. XD;;;

In unrelated news, I also recently redid my nails for the teacher's conference to something simple and subtle (for me)~ I'm really happy I started experimenting with loose glitter! I was actually really happy with how these turned out.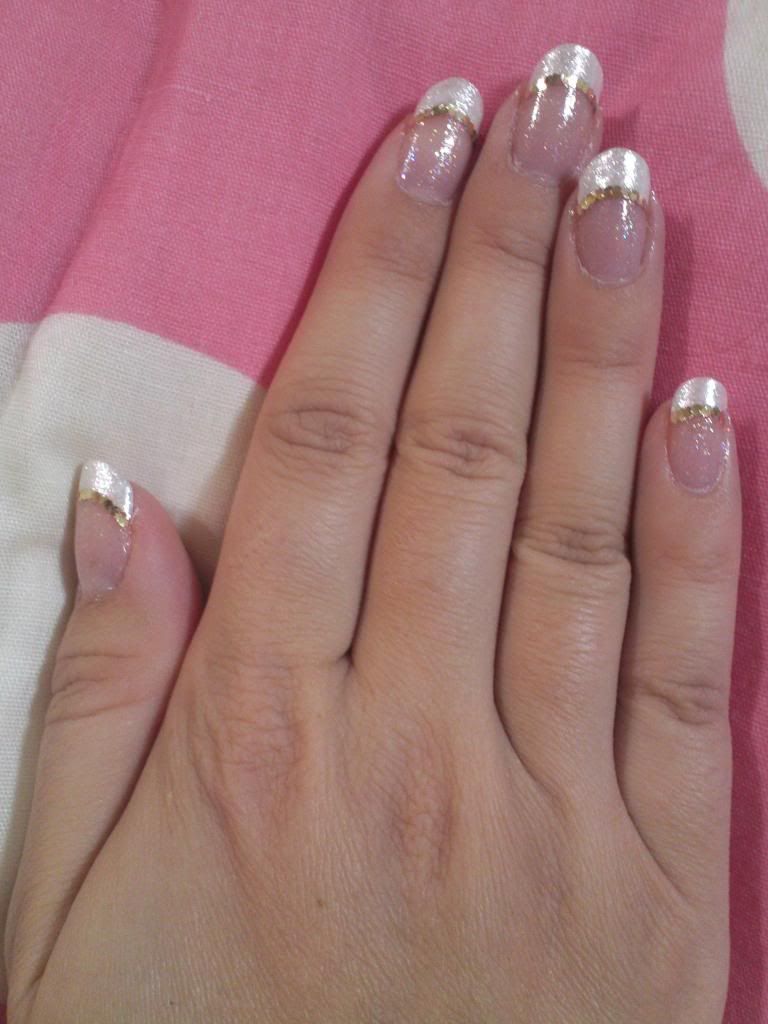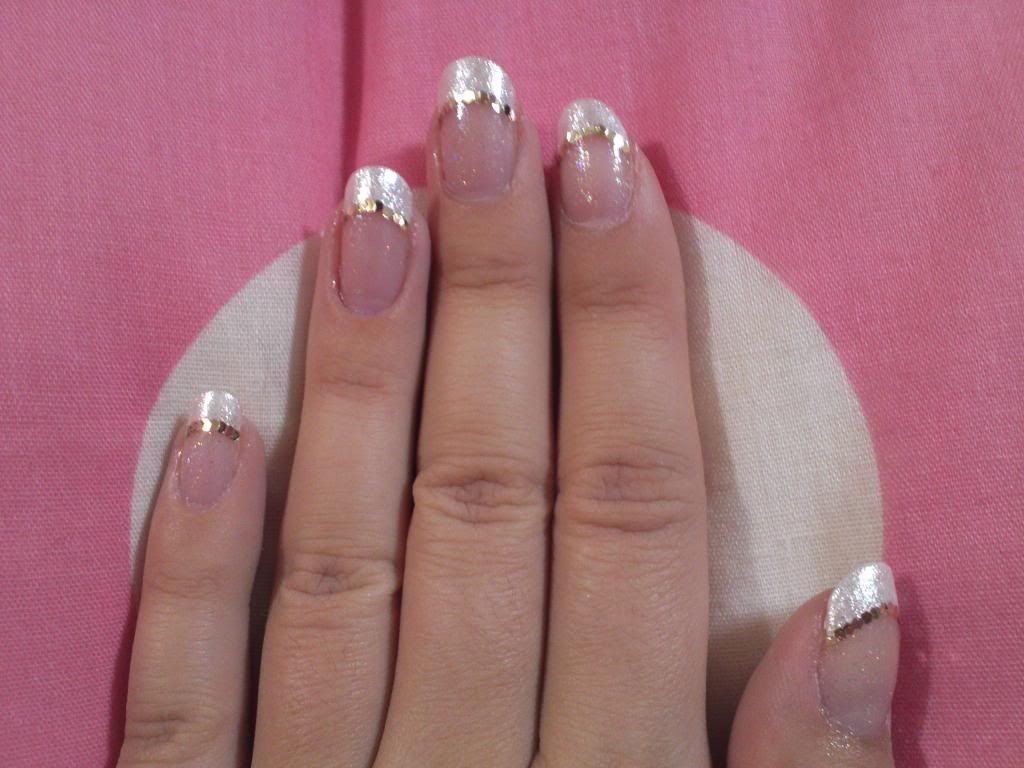 Polishes
Sephora by OPI 3-in-1 base, top & strengthener
AC Nail Enamel M #72
Skin Food Pedicure Sparkle #11
PA Nail Decoration Loose Glitter in Gold (chunky)
OPI top coat

Yup, my life is so exciting. We're about to head into the string of birthdays, though! Happy almost-birthday to Amu, Sou, Ohno, Chinen, and then finally Hikaru and... me! XD;