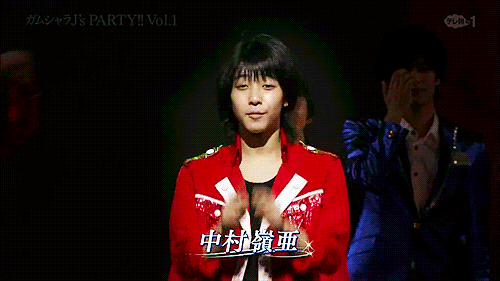 I'm glad I made it through this week (and Reia helps but is otherwise unrelated… XD) after the madness of classes really getting under way. I think elementary is going well so far (after one class for each class of 5th and 6th grade XD) but only time will tell for both elementary and junior high. It's been a really stressful and tiring late winter into early spring, but I'm really hoping things are starting to look up now. So, on the note of things being positive, here are some things I have to look forward to.
☆ Gamushara tomorrow night! Really excited for episode two~
☆ Trip to Hiroshima starting one week from tomorrow! I'm excited to see
9kinds
again, and to go to Hiroshima again, and then for the Sexy Zone concert and Yokohama leg of the trip the next week!
☆ A relaxing weekend to make up for my sleep deficit and hopefully prepare me for next week~
☆ Shounen Club selection special on Wednesday~
☆ Myojo coming out with a Sexy Zone pouch next month~ Also Reia is still billed specially on the "next time" page online and in the magazine, so yay~
…hopefully that's enough to get me positive! Now time to get some rest and try to get the weekend off to a good start~
Current Mood:
sleepy
Current Music: Sexy Zone//A My Girlfriend