Yesterday, I went in to Tokyo to do some "errands" (read as: fun shopping), and I was successful on all counts! I was exhausted when I got back, but it was totally worth it for shop photos, clothes, concert accessories, and a new bag!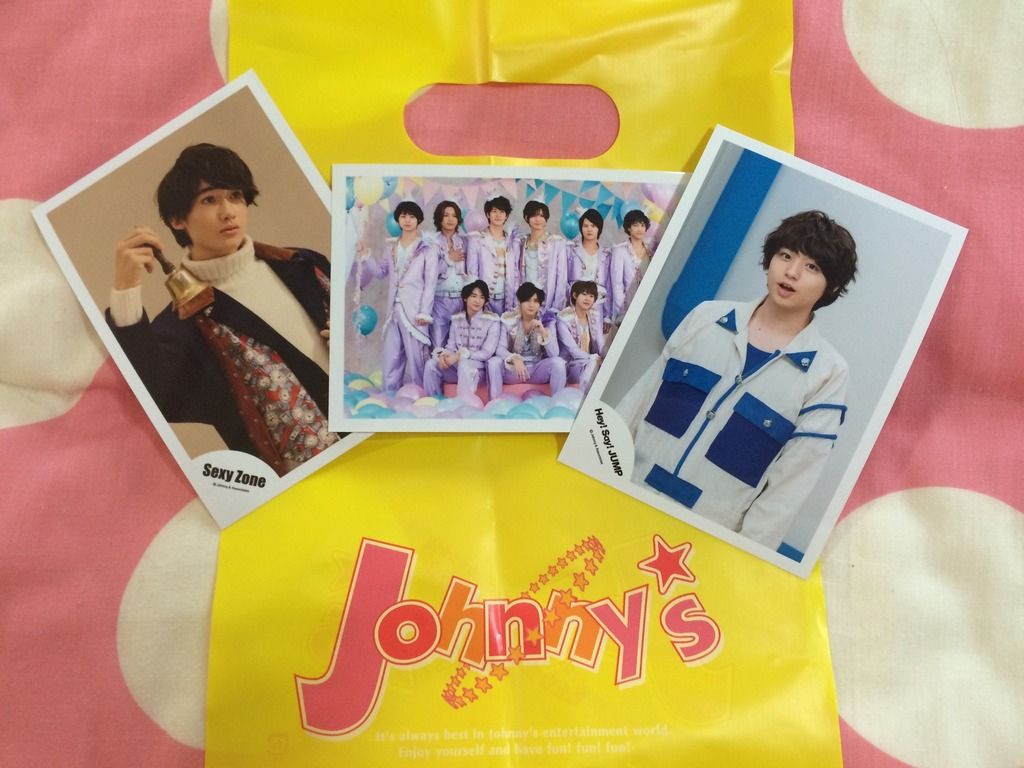 First up we hit the Johnny's shop! There had been new Marius photos for a while, and new JUMP photos from Chau# came out recently, so I had been excited to go! Luckily, the shop was totally empty on a non-concert weekend, so we got in and out really quickly~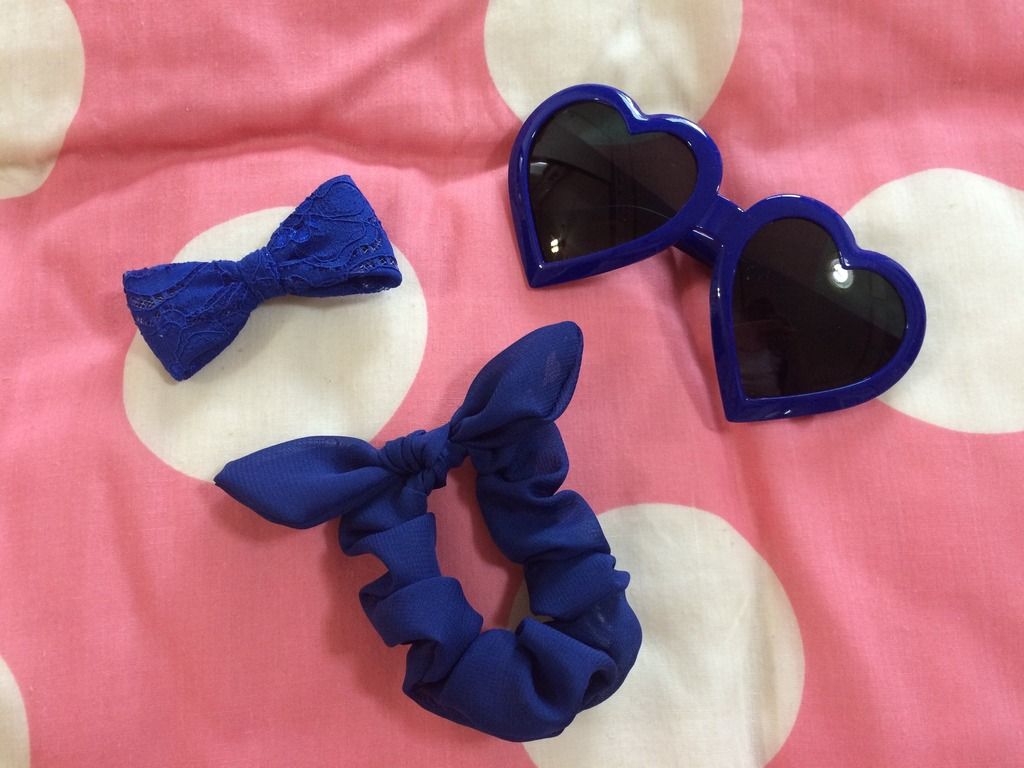 We also shopped around for some member colour goods on Takeshita~ Claire's, Paris Kids, Wego, and the other stores there might be aimed at teenagers, but they do have a good selection of things in bold colours! We were laughing at ourselves at the checkout because it was so obvious what we were doing. |D; My checkout was all blue, and
yomimashou's was all lime green |D;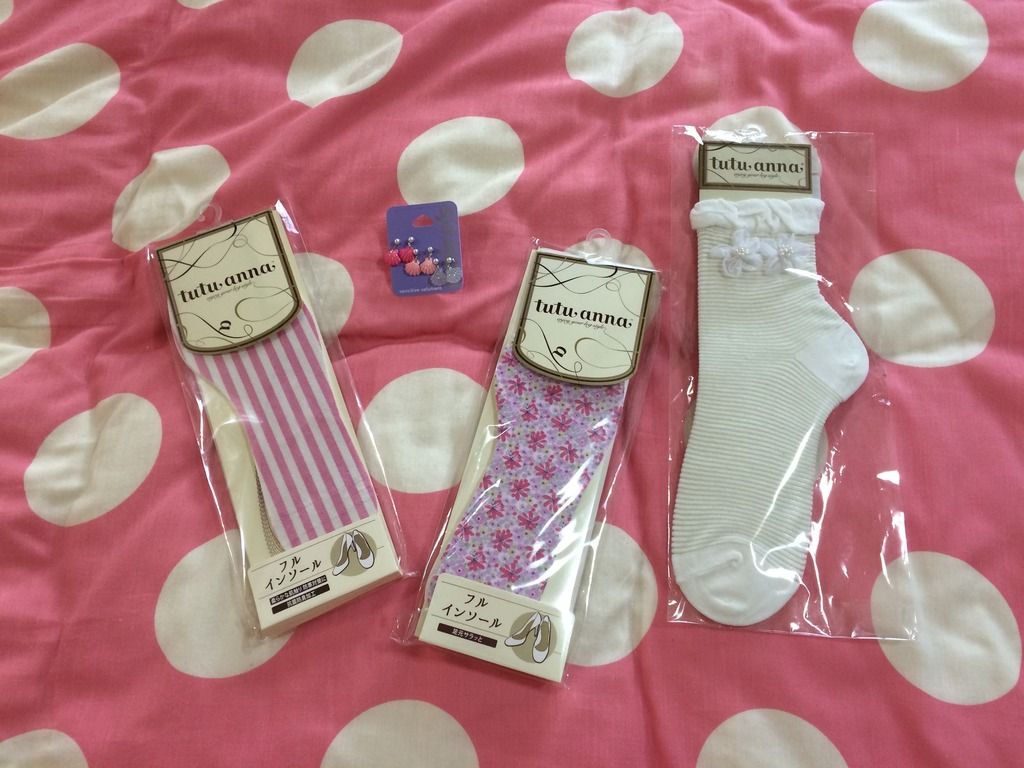 I also bought some cute shoe innersoles and cheapie earrings at Claire's~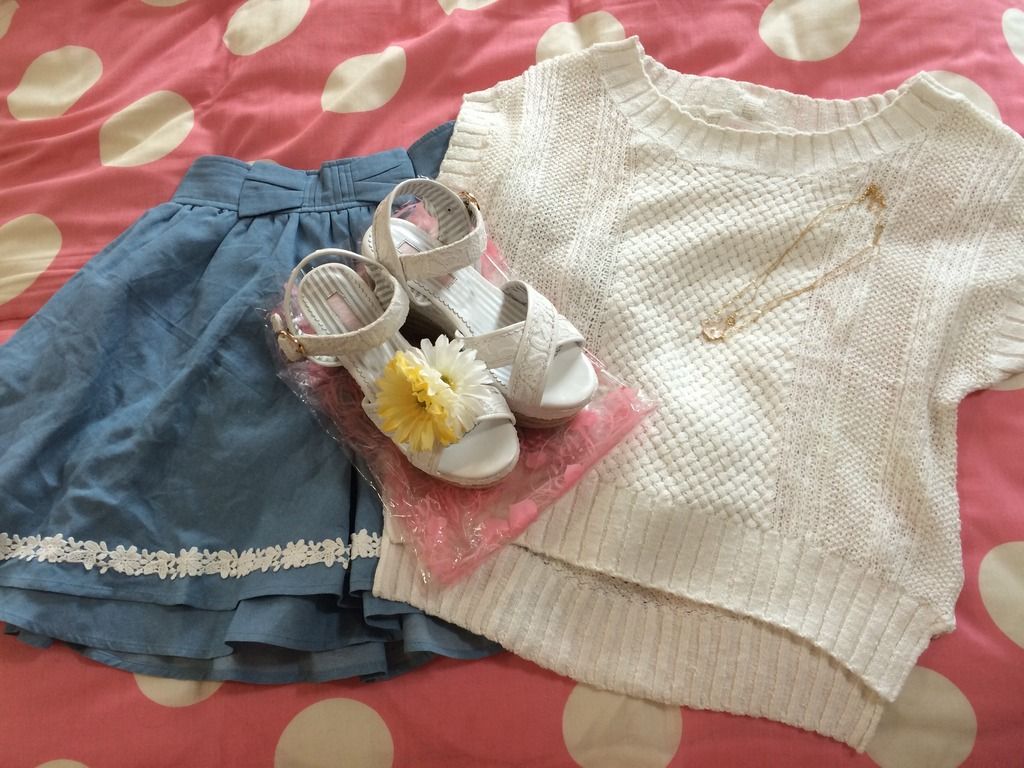 After that, we headed to the Ikebukuro Parco to hit Liz Lisa! I had gotten postcards for 40% off, and I'm really happy with what I was able to get for almost half price! I got a top, a skirt that I had been wanting, and a really, really comfortable pair of sandals (they come with flowers that can be removed), and a necklace. I also got a folding fan as a promotional item (I forgot to put it in the picture, oops)~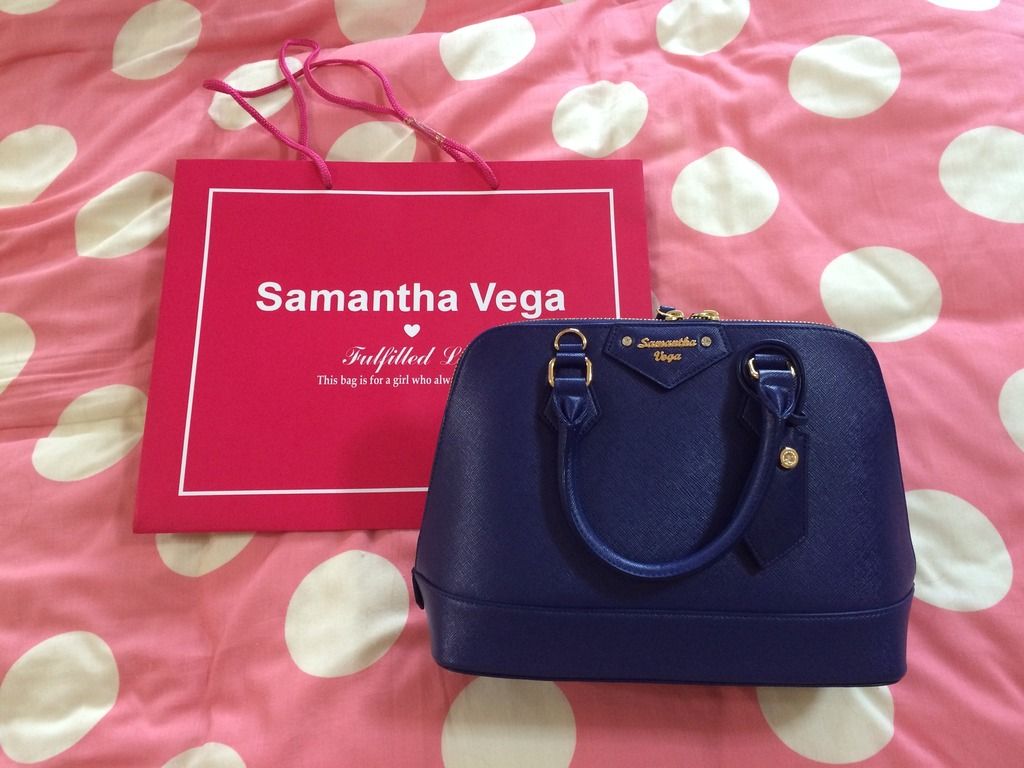 Last up, we went to Samantha Vega! I'd really been wanting a bag from there, and the shopkeeper was so nice. I ended up picking one I'd been looking at online, and I really like it! It even has a pocket in the bottom so that you can put your IC card in there and swipe out of trains without opening your bag. How cool is that?!

Today, I got to relax~ I've been enjoying the reports from Waku-Waku Gakkou, including this one:
Inoo:I won't lose to the likes of Arashi! (self-satisfied)
Arashi:Oi! Who said that! (laughing)
Inoo:Arioka did!!
Arioka:What?! Inoo did!! Iio!!!!
Jun:Oi, Iio!!!!!
Oh, man, I can't even wait for Waku-Waku in Tokyo. XD;; I hope Inoo gets to do as much as he seemed to get to do in Osaka! He also said that in 10 years he wanted to have a show called "Ino-san" ahaha. How cute is he.