Because I'm a total loser and watching too much old Ya-ya-yah is bad for my heart, I've compiled a few cute old pictures of Kusano and Shige together and I'm going to post them here. YOLO.




Look at these adorable babies, I mean seriously. I know they were obviously posed for these photos from magazines or whatever they're from, but the way they lean on one another is so cute ;__;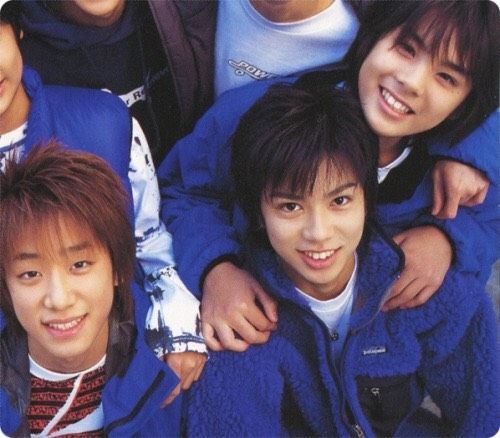 Seriously, Kusano is like unrecognizably tiny lol. But unrelatedly, look at his little hands on Shige's shoulders, ahh.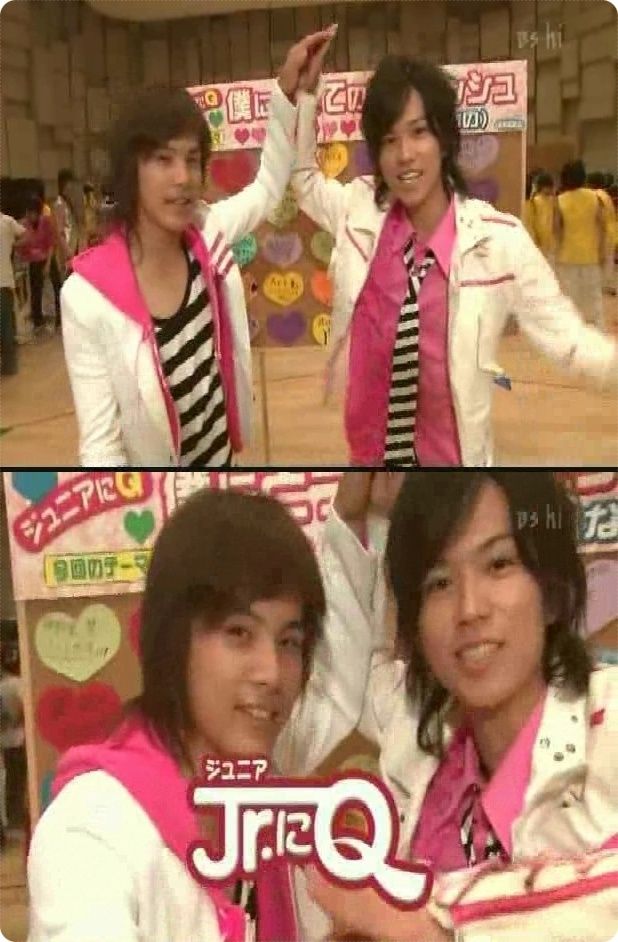 Ugh look at these idiots. They're so cute together T____T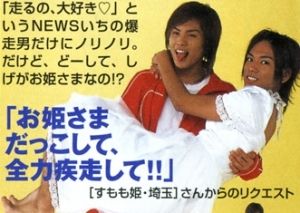 "'I love to run!' says NEWS's number one roudy guy, getting totally into it. But why is Shige a princess?!" I'm not sure, magazine, but thank you for this gem.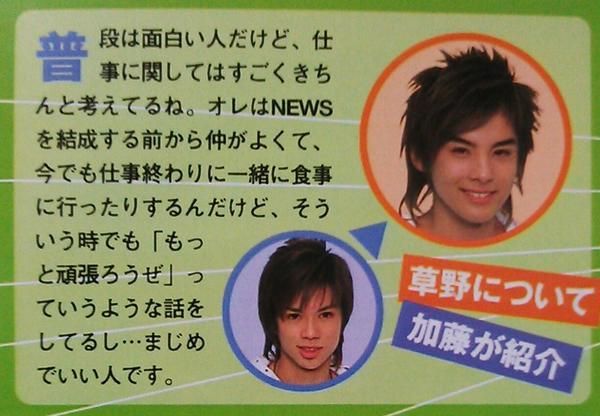 This is the cutest thing I can't even deal. "[Kato taking about Kusano] Normally, he's a goofy person, but he thinks really seriously about work. I've been close with him since before NEWS was created, and even now, we often go out to get food and stuff together after work. But even at those times, he says things like "Let's work harder!!"… he really is someone who takes it seriously." If only I could have been a fly on the wall at their adorable dates after work… T__T



Look at them being so cute together.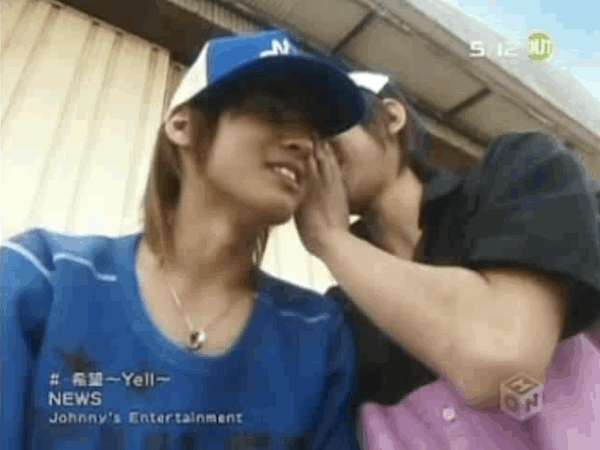 Seriously, look at this cuteness.

And have this image just as a bonus because it's adorable…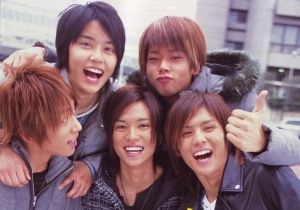 ;____;


So yeah. This is what I've been doing with the past month OTL. I'm a special person, but whatever. Their love is beautiful.