I'm so proud of the uchiwa that I made for NEWS's Quartetto tour that I took way too many pictures, but I really want to share them here. Since my IRL friends group is four people, I was really excited that it worked out that we could do a complete set of four! It's so adorable that NEWS has shapes and colors, and that fact really lends itself to making cute uchiwa, so I really wanted to take advantage of it. If you're interested to see more of what I made, check them out under the cut!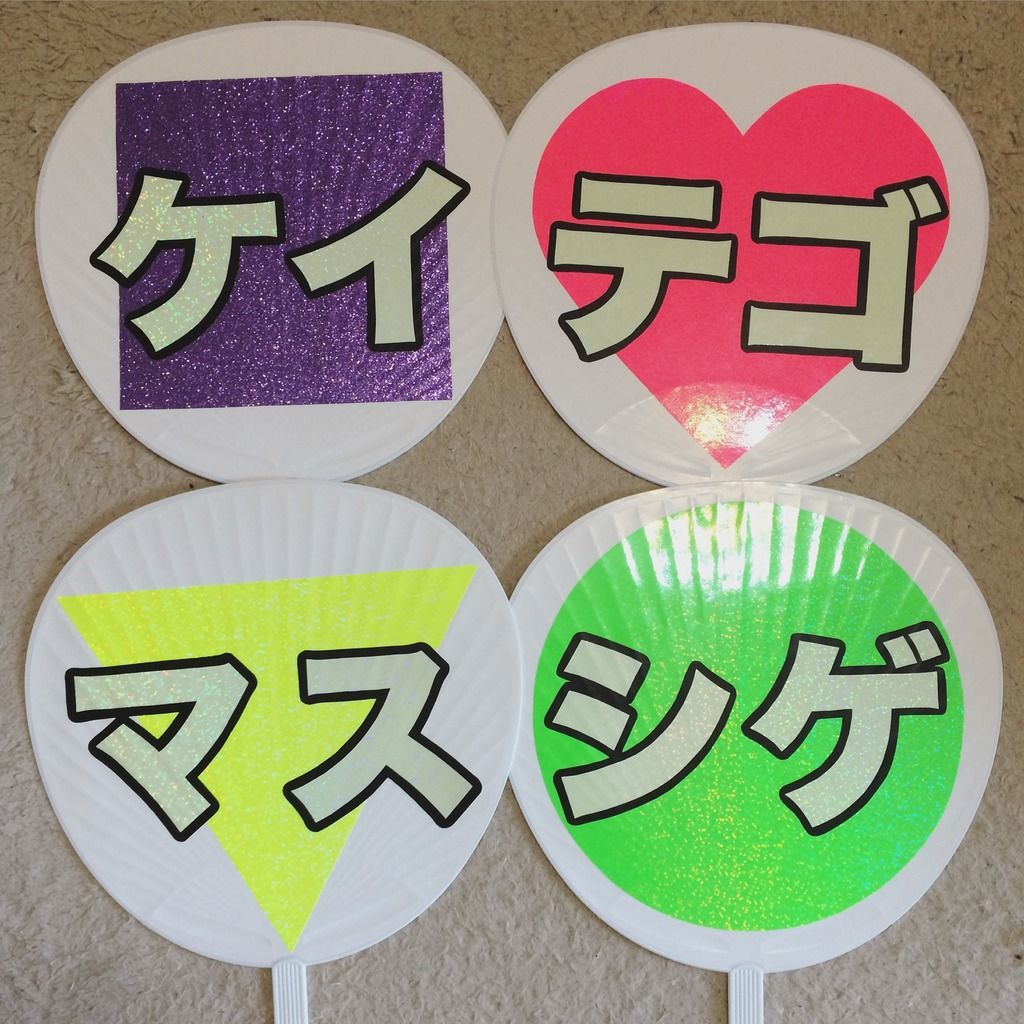 This year, since I worked it out such that I could make the uchiwa during Golden Week with three friends helping me out, I was able to get them done in record time, and also remember to take progress photos! These weren't so bad compared to JUMP uchiwa from hell, which took at least 6 hours each, considering the number of pieces required for each one (24 pieces for Yabu and Inoo, 20 for Keito); in comparison, these NEWS uchiwa had far less stickers to be cut (5 for Koyama and Massu, 8 for Tegoshi, 9 for Shige). But the difficult part was the materials (the black paper, I had never used before, and it was super flimsy and crappy to work with, and as I mentioned from the JUMP ones, I hate that purple paper) and the gigantic shape sticker. But I'm glad I was able to at least document the process this time!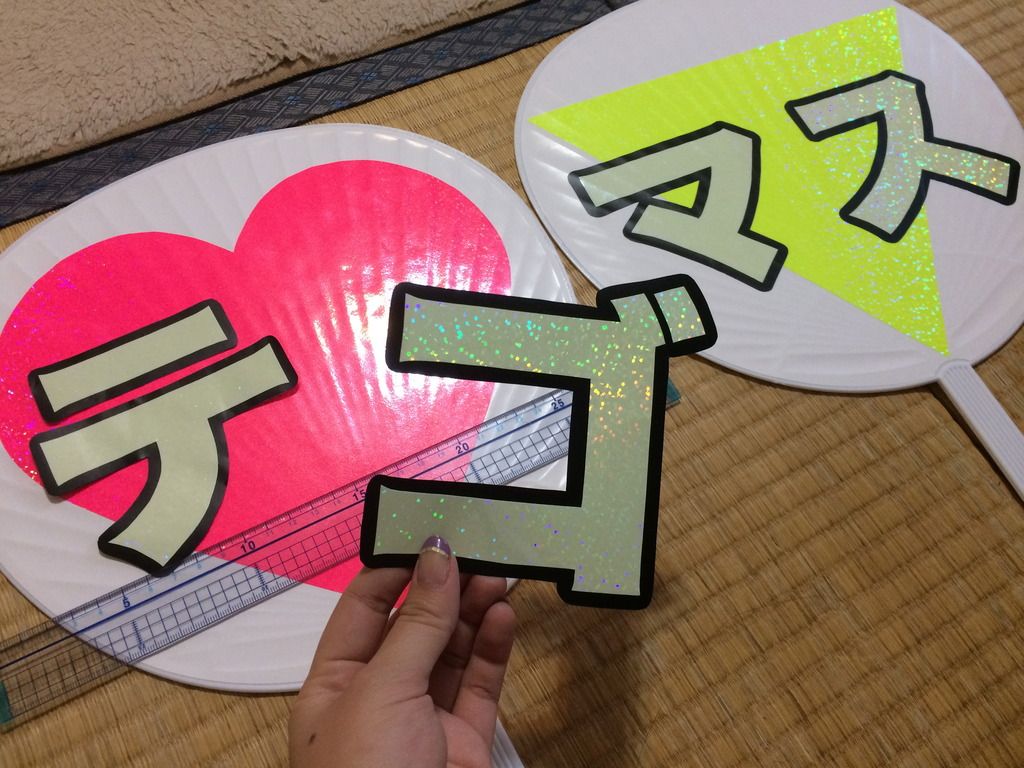 For whatever reason, when the character stickers are done, there's always something satisfying about them XD; Like, this is a giant "go" and I made it myself.



Trying to line up the Tego and Masu characters to about the same height on the uchiwa…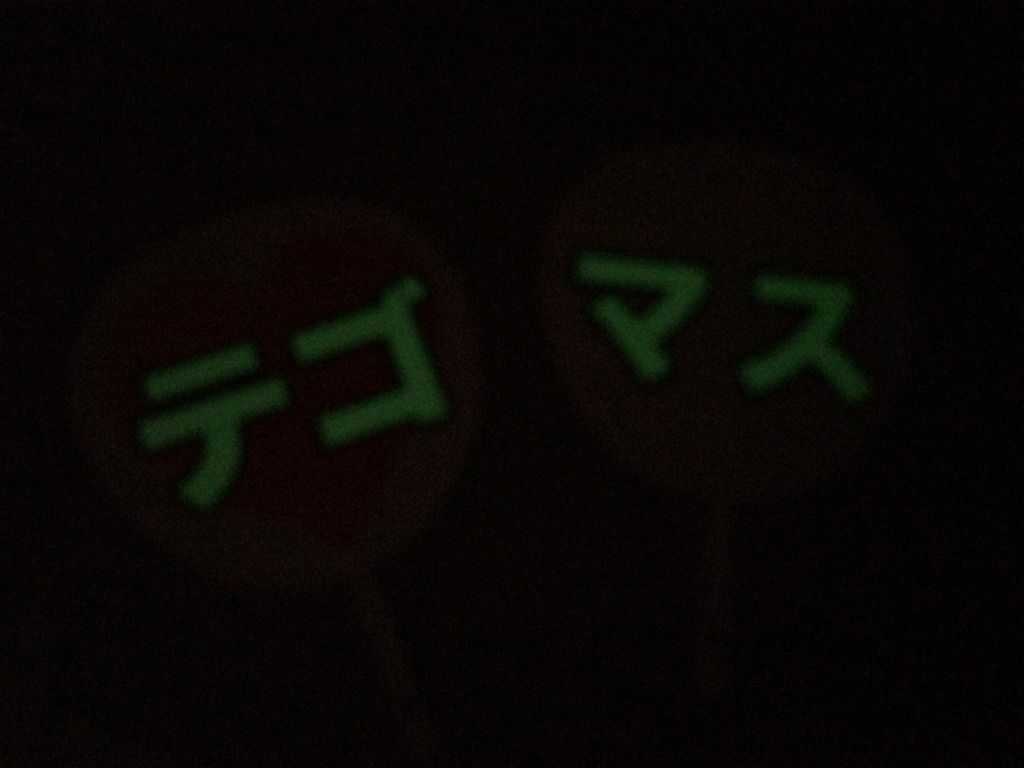 We turned off the lights to go out for a dinner break and saw how well they glowed in the dark! The white paper I always use glows, but it's still sometimes surprising to see just how well. XD;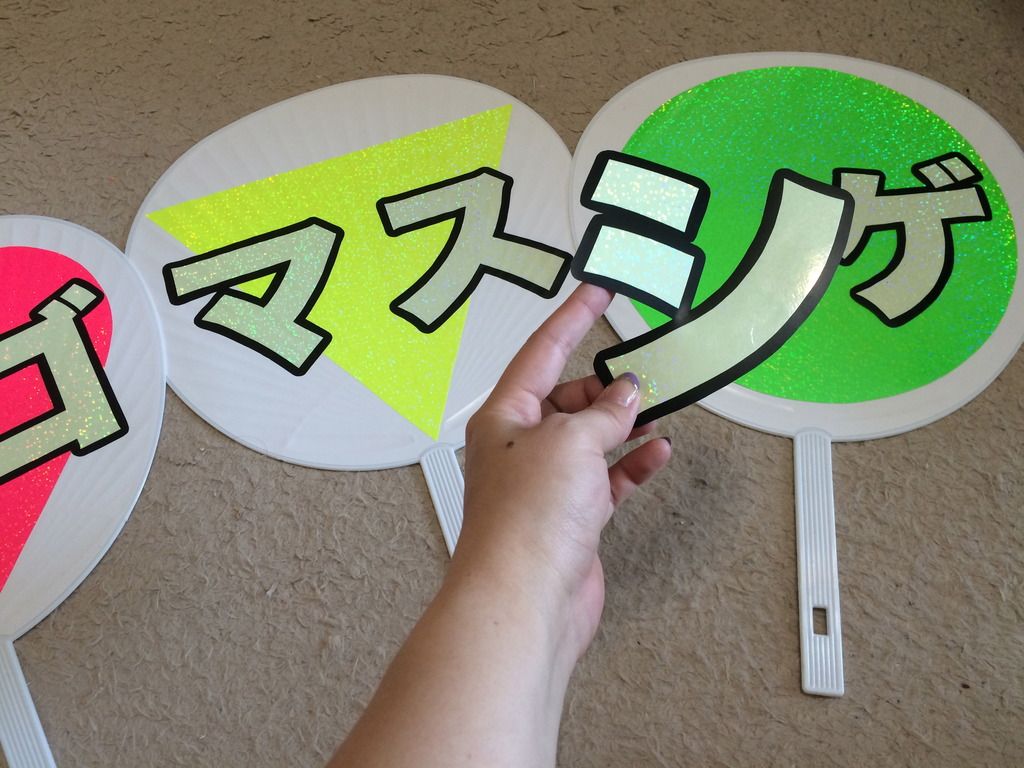 Up next was Shige!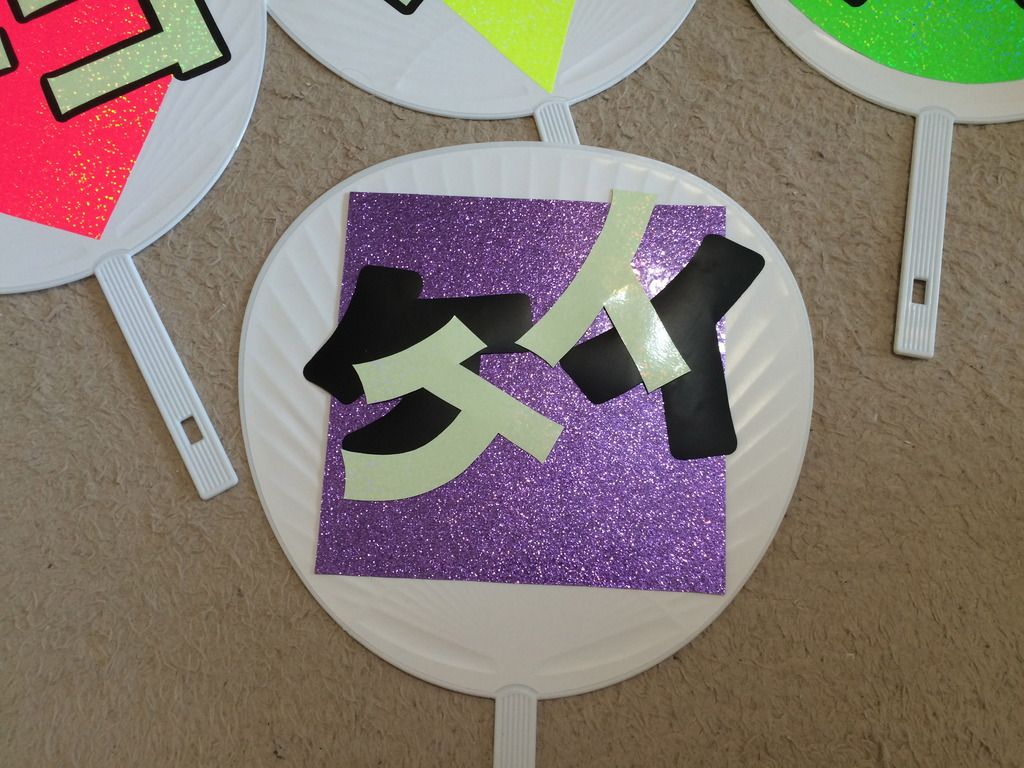 Finally, after all the stress was almost completely done, it was time to do Koyama's uchiwa. I took the most progress pics here because I was relieved I was 3/4 of the way done!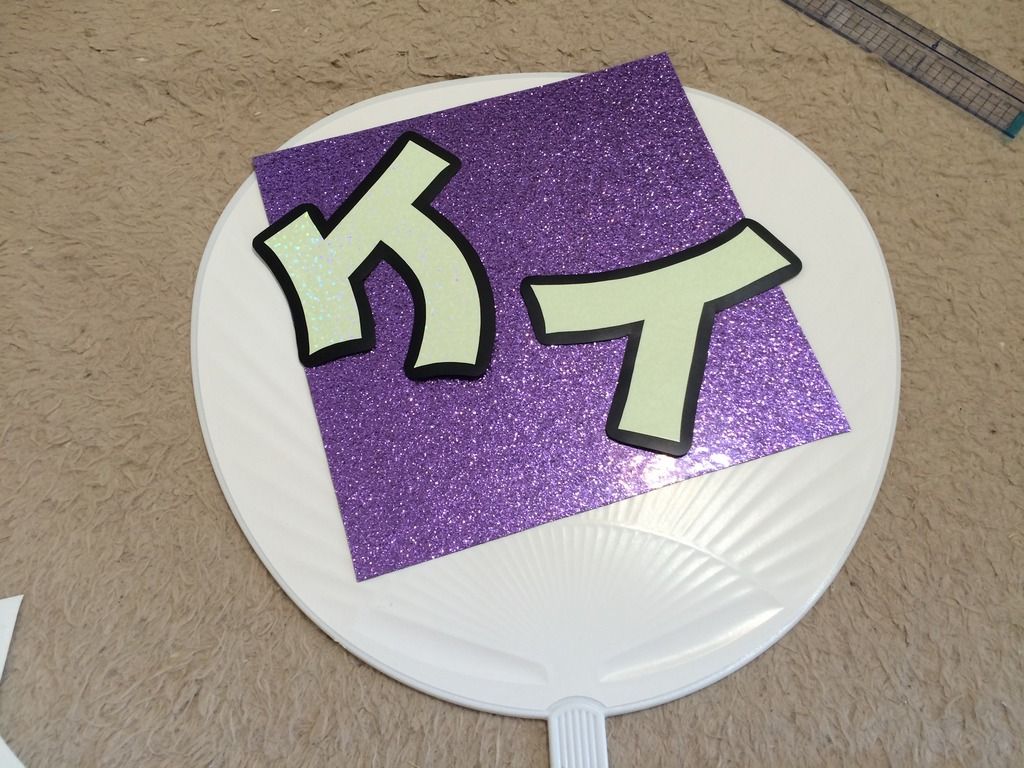 After the letter stickers are done, it's time to stick it all to the uchiwa.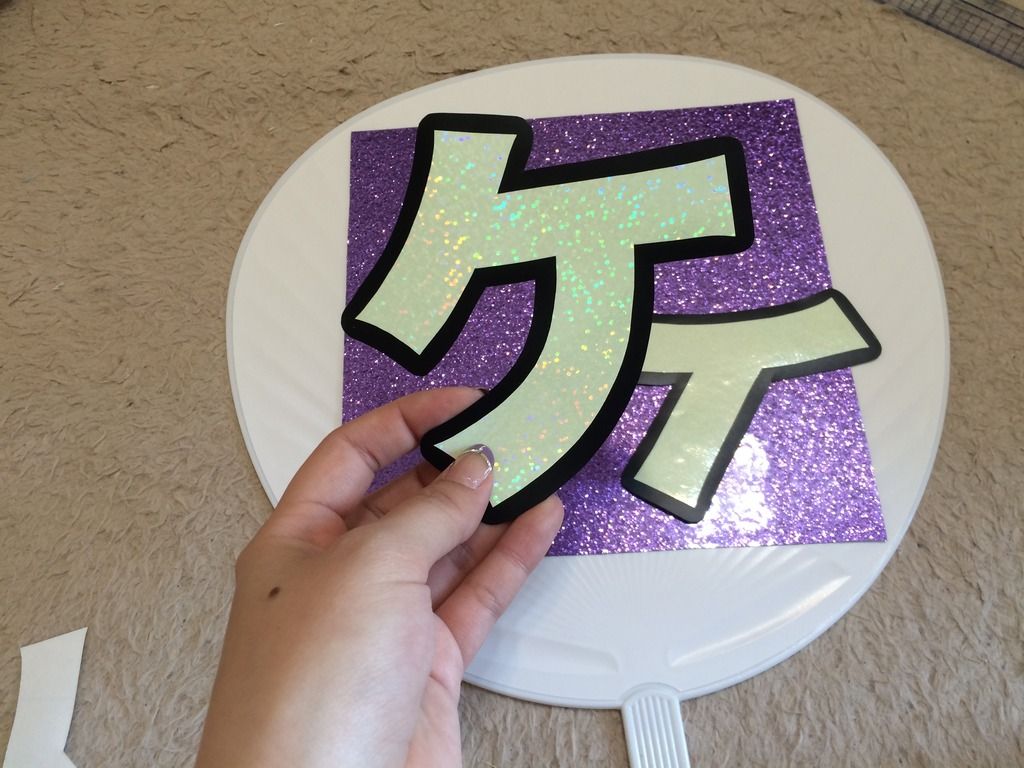 Still something satisfying about those big letter stickers. XD;



Stuck the square! This part was stressful because it was really difficult to get the shape centered, and also because there's the constant fear of getting a bubble. I don't think I could have done it without three friends helping me out T__T;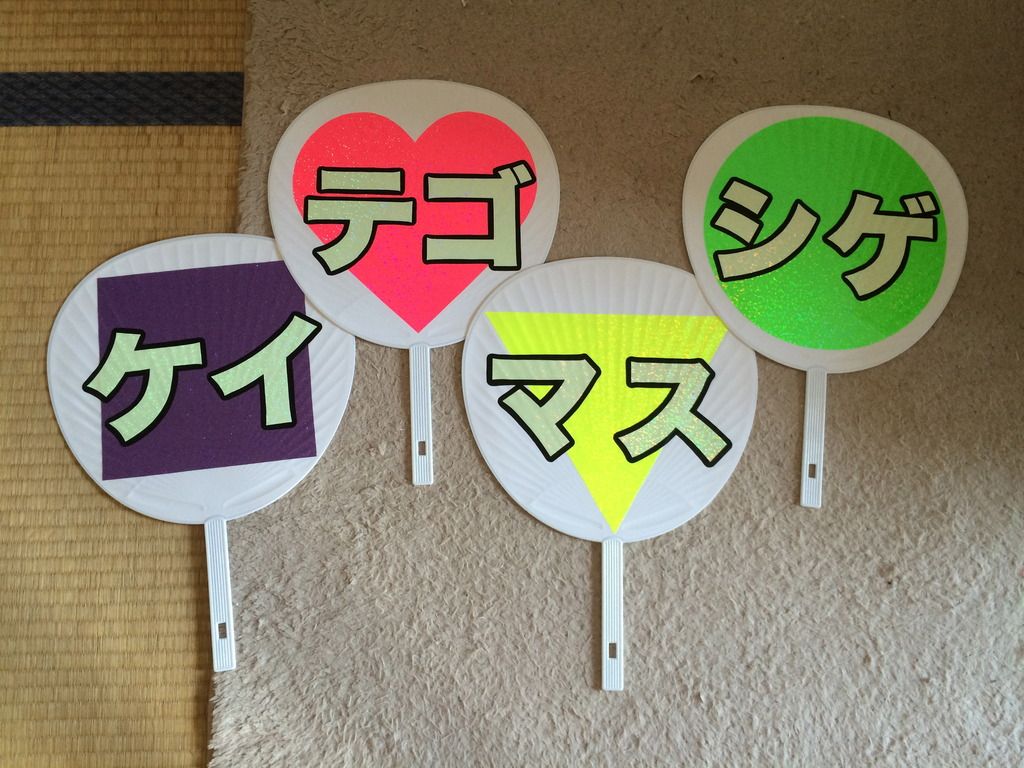 The finished product!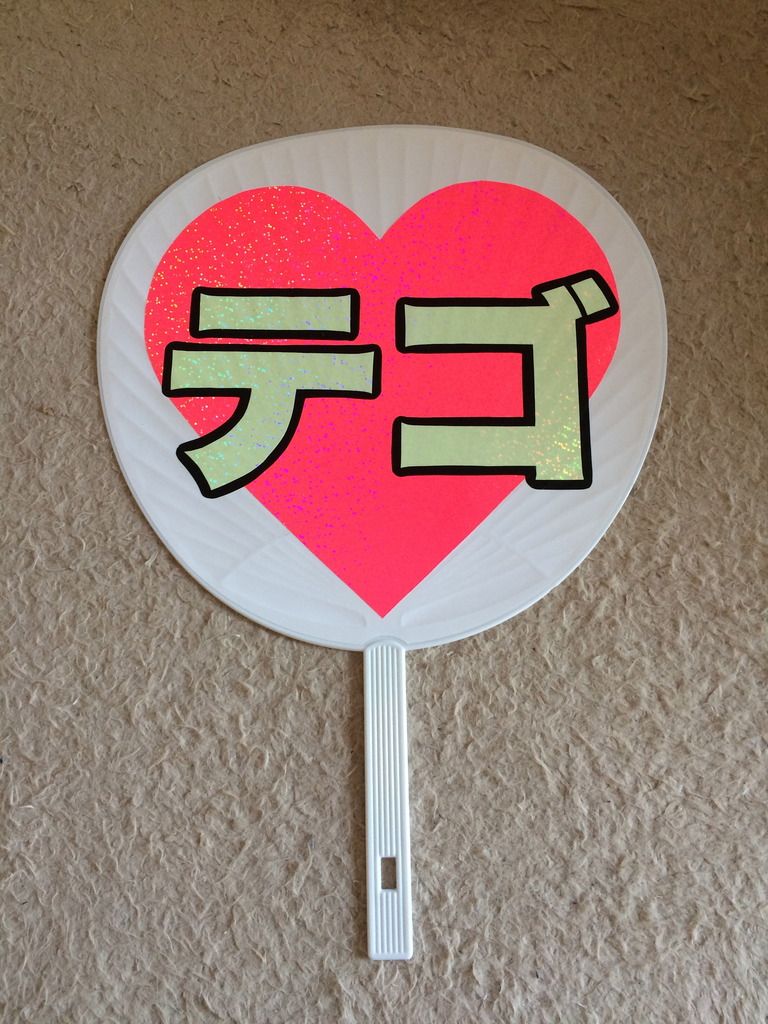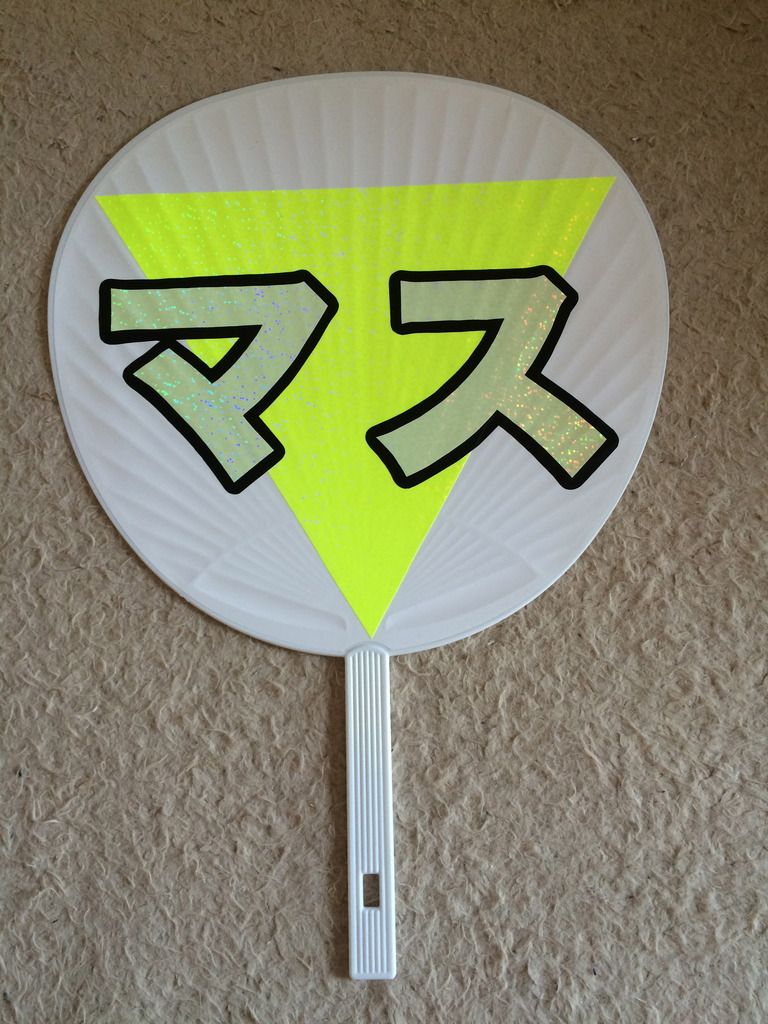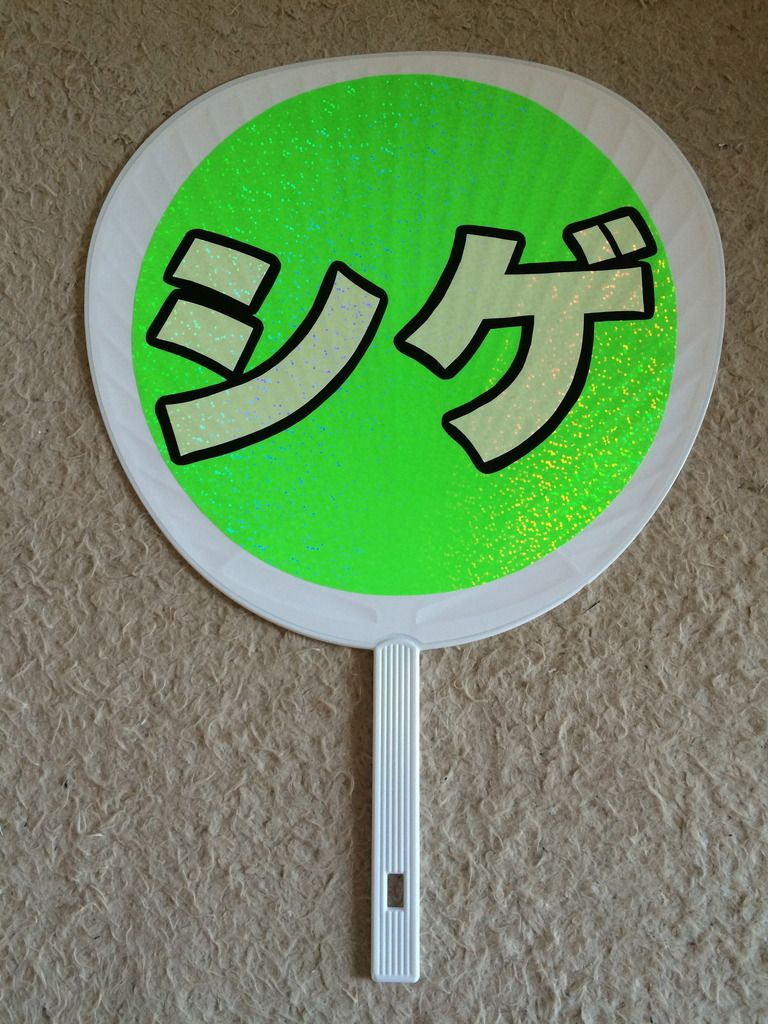 Individual photos~



Here they are with my original shitty idea sketch! I'm glad I was able to make my idea a reality.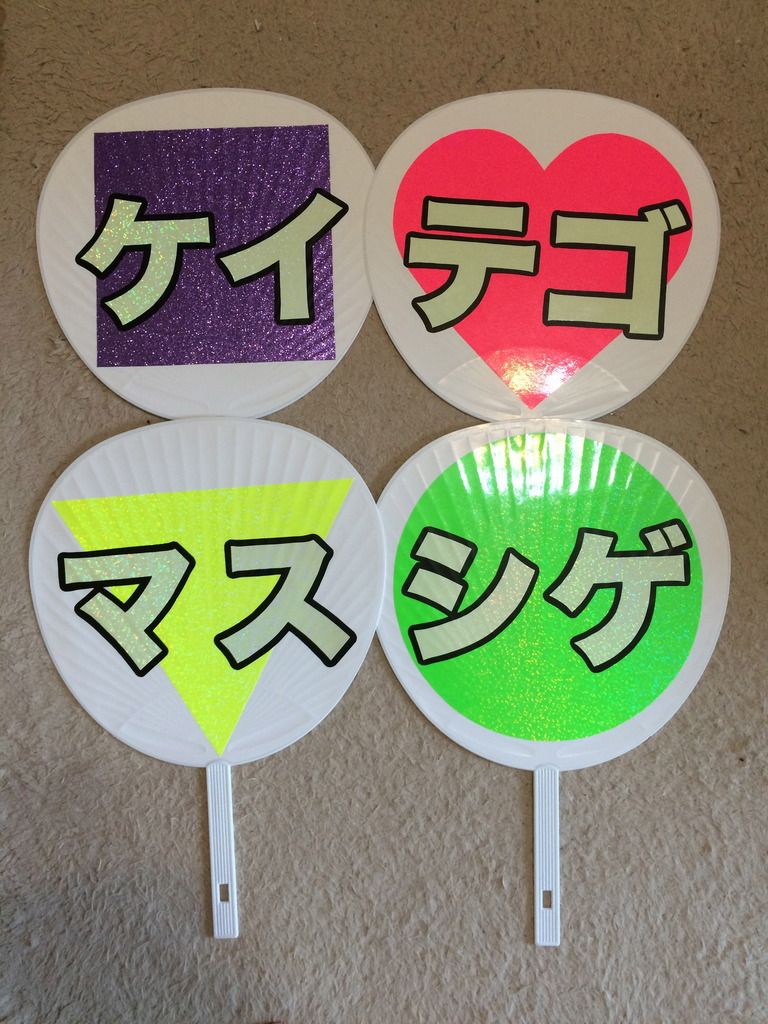 Yay.


Sadly, our Koyama wasn't able to come with us to Nagoya, so I'm looking forward to using them all together in Tokyo a month from now!